Professional Translation Services Best Practices
International professional translation services have become a staple business service which is required by most companies in the world. This post will provide some details about translation services for professional use, and how you can order accurate and professional translation services.
Meaning of professional translation services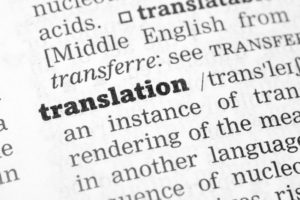 Professional translation services is a transaction in which a business or a person purchases language translation from a business or person whose occupation is to translate words for a living. It is estimated that there are about 3,000 translation companies and about 640,000 professional translators in the world today (as of 11.2019). Purchasing language translation services from one of these companies or translators is what is defined as professional translation services.
What would not be considered professional language translation services? Using free translation software (like Google Translate), asking one of your in-house employees or a friend who is not a professional translator to translate, or translating by yourself (if you are not yourself a professional translator) would not be considered professional translation services.
Where to find professional translation services?
The easiest way to find professional business translation services is by going online and using a search engine. The results will be overwhelming with thousands of results. Which company to choose? Many people search for translations companies in their own city or location. Many people search for translation companies according to a specific vertical, like medical translation or legal translation. Other people prefer to get a recommendation from someone that they trust about a translation company that they worked with in the past. Even if you can't get a recommendation, searching online is a good option as you can usually get online reviews or ask for customer references.
Cost of professional translation services
Professional translation services is usually charged for by the word. If you order from a freelance professional translator, prices can start as low as $0.03 per word. If you order from a translation company, prices start from $0.08 per word. The professional translation service price varies depending on the language pair, and can go as high as $0.40 per word.
The most common item ordered from translation companies is document translation. The types of documents that need to translate include documents for immigration (like birth/death//marriage certificates), medical reports, legal documents like contracts, employee handbooks, technical documents like manuals and specifications, sales and marketing brochures and a lot more.
Professional Translation Services Legal
One of the most common type of documents that need to be translated are legal documents like contracts, patents and agreements. So if an international company is leasing office space in another country, the legal department may want to check the lease agreement in their own language and will order a translation of the document. Patents will be translated into various languages for local filing in different countries.
Professional Medical Translation Services
Another common type of document that requires professional translation service are medical documents like medical reports, informed consent forms and clinical research documents. Clinical trials can be conducted in several countries at the same time and the study documents need to be translated into the local language. People that require emergency medical care in foreign hospitals will need to translate the medical reports when consulting physicians at home.
Executives and senior employees who are trying to get a job in another country will need to translate their CV into the local language. CVs should be translated carefully as mistakes will reflect poorly on the candidate.
Today, almost all companies and organizations have a website. If they operate in an international market, it makes sense to translate the website in the language spoken in each market. There are translation companies that specialize in website translation-these companies are proficient at interfacing with and working inside Content Management Systems (CMS), which are used to author and maintain enterprise-level websites.
Professional Certified Translation Services
Many kinds of documents require certification, if the body that the documents are intended for so require. Many government offices some courts of law require that the translated document be signed and stamped by a certified translator. Find out what kind of certification is required prior to ordering professional translation services government.
Professional Translation Services Online
There are many translation companies that offer professional document translation services online. Using one of these companies is a good option when you need a quick, affordable translation service. The leading online translation companies are rev.com, stepes, onehourtranslation and gengo. Click here to find out how you can get the best professional online translation services.
Professional Language Translation
There are over 6,000 languages which are spoken in the world as of 2019. The top five spoken languages are English, Mandarin Chinese, Hindi, Spanish and French. With so many languages, there are tens of thousands of language pairs which can be translated. Here are some of the most widely ordered languages pairs.
Professional Translation Services Japanese to English
When translating texts from Japanese to English, the industry tends to charge according to the number of Japanese characters. Each English word is equivalent to between 2 and 2.2 Japanese characters.
Professional Translation Services Chinese to English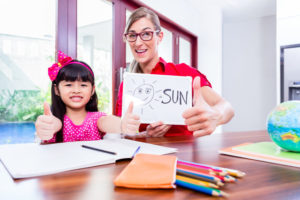 Similar to Japanese to English translation, the industry tends to charge Chinese to English according to the number of Chinese characters. Each English word is equivalent to between 1.6 and 2 Chinese characters.
Professional Translation Services English to French
French is spoken in many countries and it is estimated that there are 275 million French speakers in the world. Although France is the country that people associate most with the French language, French is widely spoken in many African countries including Niger, Republic of Congo, Rwanda and Togo. It is spoken in Quebec, which is one of the USA's largest trade partners. It is also spoken in other European countries like Switzerland and Belgium. When ordering professional French translation services, specify the target country in order to get the desired result.
Professional Arabic Translation Services
Arabic is the main language in most middle-eastern and in many African countries. The baseline for the Arabic language tends to be Egypt, which is the cultural center of the Arab world. Arabic is a right-to-left (RTL) language, which is an issue when localizing software and high-end graphics materials to Arabic.
Professional Chinese Translation Services
Chinese is the most widely spoken language in the world, which is no surprise since the People's Republic of China is the world's most populous country. Chinese is also spoken in Taiwan, Singapore, Macau and Hong Kong. The standard form of Chinese is Mandarin. Other forms include Cantonese and Wu. Traditional Chinese is a character set used in Taiwan, Hong Kong and Macau.
Professional Russian Translation Services
By size, Russia is the largest country in the world. Russian is spoken by over 150 million people as a native language, making it one of the world's most spoken languages.
Professional Spanish Translation Services
As one of the top five most spoken languages in the world, professional translation services English to Spanish are in high demand. The good thing is that there are a lot of professional Spanish translators, which means that Spanish translation prices are at the lower end of the price spectrum.
Professional Translation Services French to English
As French is also one of the top languages in the world, many companies need French to English translation services. Although there are major differences between European and Canadian French, all French to English professional translators can translate out of both Canadian and European French.
Professional Services Translation German
German is not one of the most widely spoken languages in the world – it is spoken mainly in Germany, Austria and in parts of Switzerland.  However, Germany's position as a major powerhouse in the automotive industry and in engineering make German translation services one of the most highly demanded language pairs. Many companies order German to English of technical and engineering materials.
Professional Italian Translation Services
Italian is not even in the top 10 world languages. But Italy's strong position in many areas such as fashion, tourism, automotive and engineering place Italian translation services in high demand.
Is it possible to get free professional translation services?
It is possible if you are married to a professional translator, have a child or relative who is a professional translator or if you can offer something valuable in return for a translation. Otherwise, it is not possible to get free online professional translation services.
Is there such a thing as Google Professional Translation Services?
No. Google does not sell professional translation services. Google provides free machine translation via Google Translate. Google also offers customized machine translation through Cloud Translation and Google Translate API.
Professional Translation Services Jobs
As mentioned previously in this post, there are about 640,000 professional translators in the world today. Which means that a lot of people are making a living as a professional translator. Many of these translators work out of there home, which is ideal for work-at-home Moms and other people who hate to ride the train to work. Working as a professional translator can be lucrative, as some translators make over $100,000 a year. You can sign up for freelance translation jobs at GTS here: