Buying professional translation services online has emerged as a viable solution for today's customers. In the traditional, full-service model that prevailed in past years, customers would contact a translation agency by phone or by email. Ensuing communications between the client and the agency would also be done offline-sometimes even using postal mail to send in materials.
Today, customers can get instant price quotes, order translation services and complete payment online. This results in lower prices and faster delivery times. Now, you can get a professional translation services in a matter of hours.
Here is a comprehensive list of online companies, not listed in any specific order. In this list we only included companies that provide instant translation price quotes anonymously (without needed to enter your name and email address). If anyone comes across an online translation company that is not on this list, or if you have any reviews or comments about a company, please feel free to comment and we will update this list.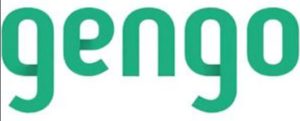 gengo is a Japanese company which was recently acquired by Lionbridge (one of the biggest translation companies in the world). Together with OHT (see next entry), Gengo pioneered the professional online translation space. Prices at gengo start at $0.06 but are much higher for reviewed translation. Up until recently, gengo only provided translation of business and general texts. Now they provide translation service in most subject matters.

One Hour Translation is an Israeli company that provides translation services in all subject matters. Prices start at around $0.14 for specialized text.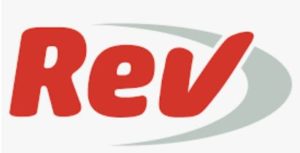 Based in San Francisco, Rev seems to have shifted their focus towards the video and entertainment industry. They offer services not related to translation, such as transcription and captioning services. They do provide certified translation of official documents and business translation services. Update: Rev discontinued sales of online translation services and is currently only selling transcription services.

Stepes is a US-based company that provides professional document translation services. Self-billed as the "Uber of Translation Services," Stepes has a nifty, easy to use user interface which can be used on mobile devices as well as computers.

Textmaster is a company based in France that provides professional document translation services. Specialized translation services start at 0.16 Euro per word.

Translated is an Italian company that has been in the translation business for 20 years. Their online interface is not very convenient. Prices for professional translated start at $0.10 per word. They offer buy-now-pay-later service for corporate clients. They also offer Post-Edited Machine Translation (PEMT) services in partnership with Google.

Based in the UK, Turbo Translations provides fast document translation services starting at $0.10 per word.

Tolingo is based in Germany. There prices seem to be high (around 0.20 Euro per word). Furthermore, they add 19% VAT to the price even if you are outside of Germany.

Mars Translation provides instant quotes but asks you to enter your name and email address. You can enter a fake name and email to get the instant quote. Prices start at $0.15 a word.

Smartlation's user interface is cumbersome and it takes many clicks to get a price quote.  It is really an online marketplace of translators and you get several options from specific translators in their database. It is unclear what responsibility Smarlation assumes in the process. Furthermore, I am not sure I would want to order translation services from a company that has typos on their home page.

Nativy is an Austrian based company. They add VAT to all orders even if you are outside of Austria. There User Interface is not very convenient due to a wizard that constantly serves up popup windows.

MyTranslation is a professional online translation agency based in France.  They only offer translation into German, Spanish, Portuguese, Italian and Dutch. They offer two modes of service. They choose a translator for you with prices starting at $0.14. Or you get bids on your projects with prices starting at $0.11. They also add VAT to the translation price even if you are outside of France.

GTS Translation is the owner of this blog. Click here to get an instant online price quote for professional translation services.
Related Reading: