by Andre Oentoro
Video marketing is becoming ever more popular among business owners as one of the most effective strategies to increase online conversions. Considering how people enjoy watching videos and accessing them on their mobile phones, incorporating video campaigns is beneficial for many marketers.
According to a study, 55% of people watch branded videos before making a purchase online. This aligns with the 81% of marketers who agree on the effectiveness of video marketing in increasing ROI.
Not to mention that videos reach out to worldwide coverage no matter where viewers come from; they can watch any video posted on the internet. This is why videos make a great marketing tool, as they connect customers beyond the border.
Think about it, even social media videos on Facebook and YouTube enable users to watch the content with subtitles that cover many languages. This proves further that videos can communicate with a diverse community from various backgrounds. This is why other marketing campaigns using videos, like TikTok marketing is on the rise now.
Multilingual Videos are Superior Tools
In today's age, content with subtitles can reach a wider audience. This is because viewers can choose which language they want to watch the video in. For example, people who want to watch a video on Facebook with English subtitles can choose their preferred language from the settings.
In addition, videos with subtitles are also easier to share and embed on blogs and website pages. When you have videos with subtitles in various languages, you'll notice that viewers are more likely to share them with their friends on social media sites like Facebook or Twitter.
This is where you can take advantage of the viral effect and increase your brand awareness worldwide.
How to Create Multilingual Video Marketing Campaigns?
What if you have only one video or audio file but would like to translate it into different languages? Fortunately, there are tools that help you create multilingual videos without any hassle. Even for those who don't know how to speak other languages, this can be easily done as well!
1. Translate your promotional videos
If you record videos in English but want to appeal to customers in other countries like Japan, China, France and Germany, you can use video subtitling and translation services to help you. Adding subtitles to your videos is a great way to get more viewers, particularly if you're targeting a specific language group. You can easily add subtitles to your videos using online tools, or using a professional translation company to do it.
2. Localize video titles and keywords
Posting videos on YouTube is beneficial as you have a greater chance of getting many viewers around the world. However, if people from different language backgrounds don't understand the video title and description, it's hard to catch their attention.
Make sure to localize the video title and description box in your YouTube account. This is especially important for key phrases that describe the video, so you can use different languages and phrases to target different audiences.
3. Have multilingual speakers record voice-overs
If your company has people who speak other languages or want to appeal to international customers who speak other languages, having them record voice-overs for the video is another option. This is especially great if they are native speakers as they will be able to pronounce words correctly and with their native accent. This can help make the product or service sound more appealing and authentic.
4. Monitor your video translation
When translating content, things can get mistranslated. That's why monitoring your videos is a great way to make sure that the translation is accurate.
Make sure your videos are translated into different languages in a correct way. Sometimes your translation may come off weird in other languages. If you want to get the job done the right way, use a professional translation company to translate the video subtitles. Either that, or ask experts or local people to find out whether your translation makes sense in their languages.
A Quick Tip on Making Marketing Videos
There are many different types of videos you can create using YouTube and edit with the help of an online video editor, from product demonstrations and how-to videos to company interviews and testimonials. It's essential that you choose the correct type of video to get translated for your business or industry and find a good balance between informative content and entertainment value.
If you're creating an informational video about your product or service, you should make sure it's easy to understand and follow along by adding other languages. If it's too hard for viewers to watch or understand, they may lose interest before they finish watching. You can also use subtitles in various languages if you want more people from around the world to be able to understand your video content.
Takeaway
Content creators and marketers are now taking advantage of the surge of video content in the past few years. As video-distributing platforms like TikTok and YouTube are taking over the internet, businesses and enterprises must incorporate video marketing into their strategies.
One way to make video marketing accessible for all is to ensure the content is provided in many languages. Adding subtitles on your marketing videos helps people who aren't native to your language understand what you're offering, which eventually leads to a higher conversion rate.
About the Author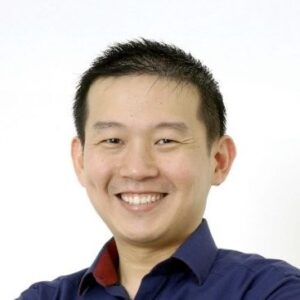 Andre Oentoro is the founder of Breadnbeyond, an award-winning explainer video production company. He helps businesses increase conversion rates, close more sales, and get positive ROI from explainer videos (in that order).
Twitter: @breadnbeyond
Email/Gravatar: [email protected]
LinkedIn: Andre Oentoro