If you still don't realize the importance of customer-business relationship, you are missing out on a lot. Over the past few years, it has become quite obvious how customer experience can be a game-changer for your business. Companies that value their customers and work on improving their experience have shown rapid progress as compared to their competitors.
Having a strategy that caters to better customer experience can take you places; it not only affects your business revenues positively, but it also increases customer loyalty and generates positively WOM.  Satisfactory customer services can benefit your business in multiple ways, including gaining customer loyalty, gaining newer customers based on word of mouth, and satisfied customers.
Superior customer experience is what sets your business apart from the competition. So let's see how you can utilize the customer experience to your advantage:
What is Customer Experience?
To realize why customer experience (CX) is essential, you need to understand its meaning and how it should be delivered. At its core, customer experience is the impression a brand creates on a customer from brand discovery until the purchase and beyond.
It has the following elements:
Reliability: customers expect the brand to provide the products and services it claims to provide, every time.
Availability: customers expect to communicate with the brand on their terms; they expect the brand to respond to them in a timely and satisfactory manner when they contact via email, phone, social media, chat, or any other portal.
Simplicity: customers want their shopping experience to be hassle-free; the easier the shopping process, the happier a client is.
Adaption: customers expect a brand to customize the products to their personal preferences. The more adaptable you are, the more satisfied your client is going to be.
Anticipation: customers want brands to come up with innovative solutions.
Accountability: customers want businesses to deliver what they promise, and they want to hold them accountable when they don't. Therefore, customer experience is improved by the transparency and legitimacy of a business.
Why is it so important?
Customer experience is the sole of your marketing strategy because it makes your consumer feel like they are the center of attention. When you deliver an excellent customer experience, you get satisfied and loyal customers who advocate your business for its exceptional service and set you ahead of your competition.
The following statistics shed a more concrete light on the advantages of Customer Experience:
* Revenues of companies that are particular about customer experiences are 4-8% higher than the rest of their industries.
* 84% of companies with better customer experience report a notable difference in their revenue.
* 73% of companies with above-average customer experience have better financial performance as compared to their competitors.
* The performance of customer-centric companies is 60% times better than the rest.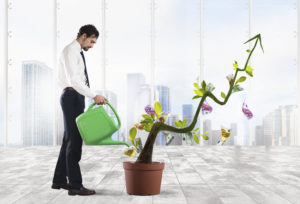 These stats show some incredible insight into how important it is to consider customer experience while devising your business strategies. There are several ways you can enhance the customer experience to increase your business revenue.
These are:
1.      Buyer Personas
Understanding your customer is an integral aspect when it comes to enhancing customer experience. You can never be fully aware of your customer's needs, values, and source of satisfaction without knowing who they are and why they are coming to you. By knowing your customer's nature, you can work on improving their experience by working on your strategies.
Buyer personas include information such as demographics, including age, gender, professions, etc., behaviors, skillsets, interest, email preferences. You can find multiple templates online that can help you create buyer personas.
Buyer personas can help you know better about your existing as well as potential customers. There are two ways of doing that:
* Identify your most frequent buyer personality types and make buyer personas based on that.
* Analyze the already existing data to deduce the traits of your customers
2.      Business Objectives
To enhance customer experience, you need to be clear about the goals, objectives, and agendas of your business type. Without goal clarity, you can never fully work on better customer experience. Annual strategies must include your interactions with the customer and why they need to be connected with your business.
You have to create a relationship between your strategy and customer experience and how you need the customer's participation to help you achieve your goals. Once you are clear about the objectives, you can further think of how to involve the customer with your platform. Focusing on the following can help:
* What methods/technologies are your customers comfortable with?
* Was there a hurdle in their experience?
* How can the experience be improved?
* How to reduce the gap between you and the customer?
3.      Follow Reverse Mechanism
One way to improve customer experience is by going backward. List the steps involved in purchasing at your business and look for ways you can improve each step. Think critically about each step and try to cut down the unnecessary hassle for the customer. The more precise the steps, the better it is. You can also offer incentives like free delivery or reduced delivery on purchase at a certain amount. Providing auto-fill forms to your customers can also help.
* Focus on enhancing customer experience through the steps involved in the purchase
* Cut out all the extra steps involved in the forms/ procedures
4.      Train Your Employees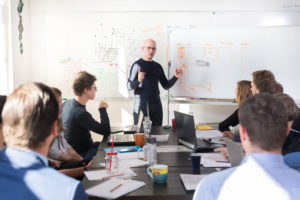 Your employees need to be well-trained about how to create a satisfactory experience for the customers. Focusing on details and what the customer preference is can help you enhance how the customer feels. The employees should be careful about providing just what the customer needs. For example, Sephora placed color-coded baskets in their shops, for the customers who needed assistance while shopping would pick red-colored baskets while the ones who preferred to shop on their own could carry black baskets. Now, this is a strategy that has made it easier for both parties, and the customers do not have to make an effort to get what they prefer.
* Train the employees to create a better customer experience in-stores
* Hire a dedicated team that is ensuring the customer's happiness and satisfaction
* The customer service team should be vigilant to solve and respond to people's queries
5.      User Experience
For online businesses, the UI and UX details are of high value; improving your website and app's design can help you attract a massive audience. When a customer feels lost and directionless on your platform, they will tend to leave it in a matter of minutes. Focusing on an easy and minimal interface can help you enhance the customer experience.
* Pay attention to design details and eliminate bad quality designing
* Consistency in graphical content across all platforms
* Make it easy for customers to purchase from your website
* Enhance the user experience by connecting with your audience through emotion
6.      Feedback and Reviews
Feedback is of extreme value for you as it is one way to figure out what needs improvement. When you get honest reviews and feedback from the buyer, you can focus on the areas in which you are lagging. For example, if someone writes feedback on the hygiene of your store, you can focus on improving the cleanliness standards. Feedbacks can help you enhance customer satisfaction as well as gain customer loyalty. If the customer is communicated that their feedback is important and is being resolved, they will prefer to use your services again as well.  For example, a representative for carpet cleaning explained that people trust their service because they take feedback seriously. The business asks the customer for feedback, incorporates it into their service, and then follow-up with the client to assure them that the problem has been taken care of. In this way, customers feel valued, they are more satisfied, and it helps the business attract more customers through positive WOM.
You can get feedback using the following methods:
* Feedback and reviews through forms
* Coupons and discounts upon reviews
* Follow up with customers after their experience
* Use social media for honest feedback
About the Author

uhammad Shoaib provides ghostwriting and copywriting services. His educational background in the technical field and business studies helps him in tackling topics ranging from career and business productivity to web development and digital marketing.
See also:
Get to know your customers. Localizing your website for Latin America.