by Gloria Martinez
There are many web-based projects that can be difficult for small business owners to handle on their own. This includes managing online marketing or engaging with customers via social media. However, there are tools available that can help make life easier for you as a business owner, especially if you have other areas you would prefer to focus on more. Whether it's through hiring the relevant professionals like GTS Translation Services to translate your content or help design your website for you, or using the applicable apps and software, there is help available if you know where to look and what to look for when it comes to making your online presence that much greater.
Get a freelancer to upgrade your website
Your website is what will get you noticed online; hence, why you should be making every effort to ensure that it's as appealing as possible. However, if web design is not your forte, you may have to rely on the professionals to handle this function for you especially if you don't have in-depth knowledge of computer programming and web design. So, you might have to consider hiring a freelancer to do the job for you so that your website is fully optimized. Furthermore, the images you place on your website will also have to be optimized accordingly. But this can only be done without compromising the quality of your images in the process. With the right tool, you can convert PDF to JPG so that the integrity of the images you use is maintained and is up to scratch SEO-wise.
Enhance engagement through quality content
A solid content marketing strategy is what is going to build your brand authority online. But content takes time to create and is not solely limited to your standard blog articles. In fact, it includes videos, podcasts, and even social media posts to create awareness for your brand so that you can eventually build those long-standing customer relationships that you're after. Again, you could outsource this function by hiring freelance copywriters or social media marketers to focus on this function of your business. Or if you have the capacity and resources, you could have an in-house marketing department working on this area of your business full time.
But suppose you have a desire to manage at least some of this role yourself because you have a flair for writing and you enjoy the creative process that goes with it. There are many types of software available that can assist you with content creation such as AI tools that could improve your written content not to mention translation services that could boost your search engine rankings even more by translating keywords and meta information so that they can be interpreted worldwide.
Streamline Marketing and Social Media
Social media is such a powerful marketing tool that it deserves a special mention of its own because of its potential to boost your return on investment astronomically. Again, creating a social media content calendar takes time and a fair amount of strategizing to keep your brand top of mind; hence, why there is such a big demand for social media marketing professionals now more than ever. That's not to say you can't do this yourself with scheduling tools like Hootsuite and Buffer which are designed to help you save time when it comes to scheduling and posting content on various social media channels.
Don't forget about your customers
Customer service reigns supreme to this day which is why this should not be neglected or taken for granted if you want your business to succeed in the long run. This is where Customer Relationship Management software comes in handy to help improve your customer interactions online by gathering the necessary information to help establish unique relationships with every one of your valued customers.
Starting your own business
When it comes to choosing and filing your business online, you will most likely require assistance here too. For example, suppose you've decided to start an LLC because you've heard of its many benefits, including tax advantages, increased flexibility, limited liability, and more. Just be sure to also check what the filing regulations are in your state so avoid doing the wrong thing in the beginning.
It's safe to say that most modern businesses couldn't do without the assistance of automated software or skilled individuals. But the choice is up to you really whether you decide to go with one or the other – or both!
About the Author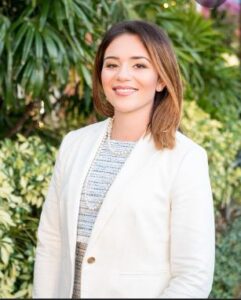 Gloria Martinez loves sharing her business expertise and hopes to inspire other women to start their own businesses and seek promotions in the workplace. She created WomenLed.org to spotlight and celebrate women's achievements.