Increasing online sales in the German market. How do you do it? Germany is a country with a population of 80 million people, the largest GDP in the Eurozone, full of multi-nationals, SMEs and tech companies and one of the most attractive markets in the EU. Streamlining your website for the German market can pay off big time. Localizing your website by translating it into German is the key of course, but there are other steps that you should take as well.
Translating your website. Which pages should you translate?
It goes without saying that your German web pages should be of the highest quality. If you can afford it, hire an English German translation service with a good track record. Don't skimp on the editing/review process and show your content to as many German speakers as you can, preferably people who are from your own organization or those that have relevant industry experience. Sometimes, even a high quality translation won't be sufficient. Try to use the translation as a baseline and customize the text for your German audience.
Some websites have lots of texts, making it very expensive to translate the entire website. When you get started, you may want to test the waters first before going all in. But in any event, the following pages should be translated.
Privacy Policy, Terms and Conditions: Germans are extremely reserved with their personal information. Before they share anything with you, they will want to check that you take these issues seriously.
Detailed product descriptions with as many photos as possible.
Case studies, client testimonials/references. You want to build trust with your German clients.
Translate the most viewed articles from your existing FAQs. Be concise, include images where possible, and edit these pages for your German customers as you collect more customer feedback.
Online payment
German customers use payment options that you may not be familiar with. Have you heard of Lastschrift, Sofort and Giropay? These payments options are very common in Germany.
Here are some payment options that are good to have, in addition to credit cards:
Paypal: accounts for about 15% of German online transactions.
Try to avoid these payment options:
Lastschrift (Sepa): Popular with older customers, but market share is slowly declining.
Vorkasse (on account): Customers buy products online and have a pre-defined number of days (usually 7) to transfer the money. Goods are shipped after payment is received.
Additional tip
Check out what your local competition is offering and partner with a global PSP (Mollie, Adyen, Stripe) to make these payment methods easy.
Social credibility/trust
When you browse German websites, you often see a set of badges, labels or certifications displayed proudly. Here are some of the badges that are typically found on German websites.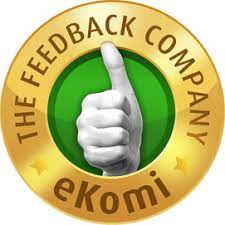 Reviews: With Ekomi and Trusted Shops, merchants can collect feedback from their customers and calculate an average score that will be visible on their website. They certify companies during a (very) short verification so that you can add a widget to your website. This works in all languages, so it is definitely worth considering.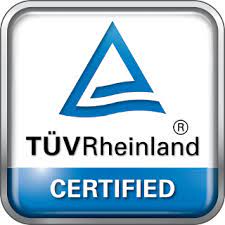 Certification services: TÜV (Technischer Überwachungsverein) is a household name in Germany, and popular with high-tech industries such as machine building. This certification is good to have but comes with a hefty price tag (fixed fee + annual fee). It may not be justified by the value you get as an online business.
SEO
SEO for your new German website should be done in that same way SEO was done in the original language. Do your keyword research and try to hit the sweet spot between high search volume and low competition. Check your German competition to see what keywords they are ranking for. Once you have the relevant German keywords, edit your content accordingly. Getting a .de top level domain is good idea, and grab the domain name if it available.
If you can afford it, hire a SEO agency in Germany that knows your industry. They will usually get you good results. If you have a blog, create a German version of it. Write or translate relevant blog posts and adapt them to the German market. Get your SEO agency to place articles in local industry publications and media.
SEM
Use the work you did for SEO and start with a few ad groups (4 is generally a good place to start/easy to measure). Work with digital agencies or freelancers who have already worked in your industry to quickly get the basic campaigns up and running, write good copy and tailor your reporting.