With over 6,900 languages in the world, conducting business on a global scale can be tricky. And though we live in a globalizing world, it can still be tricky to communicate with overseas business partners.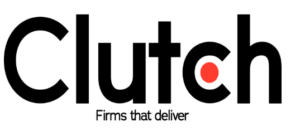 So how do you do it? Lucky for you, we are a top-notch translation service with the ability to translate countless languages such as Russian, Hebrew, French, Chinese, and Spanish just to name a few.
We provide professional translation services you can trust, and in a timely manner. With almost two decades of experience, we are able to deliver high quality translations unlike any other!
Don't believe us yet? Well, according to Clutch, a B2B ratings and review site, we are one of the best translation services in the world! Our speedy and high-quality services have helped us continuously outrank out competitors all over the world.
However, we haven't just been recognized by Clutch! We have ranked on The Manifest, a business news site, as one of the top translation service providers as well.
Thanks to all of our clients for leaving us such amazing feedback and helping us rank so well!
We recently received two reviews on Clutch: one is from an RV manufacturer we helped with translating vehicle manuals. The manuals ranged from 166-200 pages each- we translated from English to French Canadian. The publications specialist for the RV Manufacturer has said that we were always responsive and met deadlines! The translated manuals received good reviews from Canadian dealers, verifying the quality of our translations.
The second review was from a software company whom we helped translate their web application User Interface (UI) into 13 languages. The end client was very satisfied with our translations. And the software applications users in dozens of countries were invariable happy with our translations as attested to by the Senior Brand Strategist who ordered and coordinated the translation work.
But our clients aren't just limited to one industry- we have translated materials for companies in biotech, banking, chemical manufacturing, clinical research, education, e-commerce, cosmetics, fashion, healthcare and more!
Here are a few more client testimonials to demonstrate our success:
"We are very happy with the results of the translations.  The setup for each section was perfect and it made implementing the translations much easier for us." -Joshua Meinke, QA/Regulatory Supervisor, Applied Medical Technology, Inc.
"I just wanted to share a compliment with you from our CEO. He was incredibly impressed with the recent translation. It was quite evident to him that the team that performed the translation really knew what they were doing and produced a high-quality translation that is a great help to us."-Laura Eichorn, FerroKin BioSciences, Inc. (now Shire PLC)
 In addition to Clutch and the Manifest, you can find our work featured on Visual Objects, a platform for creative design firms to post their portfolio items!
Thanks again to all of our amazing clients for sticking by us and helping us achieve such amazing titles! Visit our website and get in contact to learn what we can do for your business.