COVID-19 has caused a spike in the manufacture and supply of hand sanitizers and disinfectants. You don't need a market study to learn this. Is there any home or business in the world now that isn't stocked with hand sanitizing alcohol gel?
Hand sanitizers were made famous in a meeting in 2008 between then President George W. Bush and then President-elect Barack Obama. Bush reportedly told Obama that when you shake as many hands as a he did, use of a hand sanitizer is necessary to prevent catching colds.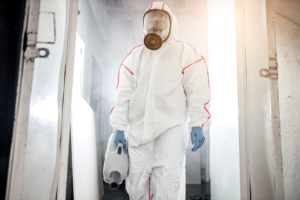 But now, with COVID-19, everyone is using hand sanitizers. Disinfectants too. As many states in the USA and countries around the world  get back to normal, all public areas are being sprayed with some form of disinfectant.
Alcohol-based hand sanitizers can be classified as hazardous chemicals. Some hand sanitizers may contain ethanol and isopropanol, which are flammable liquids and can also cause severe eye irritation, and hydrogen peroxide which is corrosive to the skin and eyes. Disinfectants can also be classified as hazardous chemicals. So when manufacturing and shipping these materials, Safety Data Sheets (SDS) are required.
The good news, if you are a manufacturer or supplier or disinfectants and/or hand sanitizers, is that some groups have stepped up and are offering SDS for free. And even in different languages. Here are some links that can get you started:
* Underwriters Laboratory (UL) is offering free SDS for hand sanitizers in English and other languages.
* The Australian government offers a complete set of guidelines, including SDS, for companies and persons involved in the manufacture and supply of alcohol-based hand sanitisers.
* U.S. EPA Adds 70 Products to Disinfectant List for Use Against COVID-19
* Products registered in New York State for Use against COVID-19
If you are actively involved in the manufacture and/or supply of related COVID-19 disinfectants, GTS can help you translate SDS into any required language.
Related reading:
How to make your own hand sanitizer
.