It's an unusually scary time for small enterprises because COVID-19 has disrupted operations worldwide. Every business has reacted differently to the crisis; some have suspended their business temporarily while others have transitioned to remote work until further notice.
Although everyone is trying to do their part in limiting the spread of the virus, the fear of going out of business is running high. While the impact of the pandemic has been devastating, small business owners can pivot their business strategy to save costs and retain customers to survive.
It's important to steer your marketing strategy to align with COVID-19-relevant business goals that understand the evolving needs of consumers in the pandemic. Don't neglect your marketing efforts, in fact, invest more in them to ensure customers you're still operational.
To make sure you're on the right track, we're going to share a marketing strategy checklist that can help small businesses survive the consequences of the pandemic.
1.    Evaluate Your Marketing Budget
All businesses have taken a major hit by the pandemic, they have had to make adjustments to their normal operations to survive this challenging situation. Most importantly, various reductions are being made in finances such as the marketing budget so business owners can focus on the core business.
However, we suggest that you change your marketing strategy instead of abandoning it completely; shift towards the more affordable and effective digital marketing practices. Small businesses depend on the patronage of loyal customers for survival, and online promotional activities help them maintain their customer base. Expanding to new international markets should be considered through professional business translation services.
2.   Invest and Shift To Digital Marketing
With the pandemic confining everyone to their homes, most businesses have become digital. Such is the case for small enterprises as well. If you wish to retain customers and engagement, then investing in digital marketing is a must. It is apparent that consumers are spending the majority of their time online, so it only makes sense for business owners to transition to an online storefront.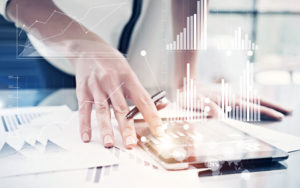 If your business already has an online presence, then now's the time to sharpen your efforts and optimize your media so prospects can easily access your services online and support your business. Small businesses can use digital marketing in the following way:
* Tell their customers that they are open for business
* Inform customers about e-commerce and home delivery options
* Engage with consumers and reassure them during this crisis
* Provide useful information to consumers regarding changes in business timing, delays, and changes in policies
* Provide consumers information on how they can help keep the business operational, e.g., buying merchandise and buying coupons and gift cards, etc.
Other online marketing techniques include:
Improve SEO
More and more people are using the internet to shop or search for information; therefore, businesses must optimize their websites or blogs to boost visibility on search engines. Search engine optimization (SEO) is a multi-layered process that helps improve the ranking of your content in search results to generate more quality leads.
There are many components to consider when implementing effective SEO, such as off-page SEO, on-page SEO, local SEO, etc. The collaborative application of these techniques helps improve the searchability of your digital media so customers can locate your services easily.
Local SEO is especially effective for small businesses because people are searching for services near them. Optimizing your webpages for local SEO will help potential customers find you with ease.
Stay Active On Social Media
 Many global brands and businesses harness social media networks to upholster their audience reach, identify their interests, and build rapport with their customers. With the world isolated at home, everyone has turned to social media to connect to the outside world.
Social media is how people are keeping up with and supporting their favorite businesses. Thereby, small business owners must invest their time in creating a positive online presence even if they have closed doors to the public temporarily.
Moreover, businesses can use social media to assess the needs of their target audience and figure out the most effective way to pivot their services to the current requirements of consumers. An active and thriving presence on social media, where users can find top-quality content that is relevant to the world's circumstances and offers some value, will stay at the forefront of everyone's minds.
Small enterprises that use this time as an opportunity to pledge their support and camaraderie with their customers will have a stronger bonding even after things go back to normal.
3.   Prioritize Existing Customers
What can you do to put your business at the front of your audience's minds? Is what you're doing enough? How can you improve your services to better cater to their needs? Do you understand what they need from your business right now? When carving a marketing strategy that is relevant to the pandemic, ask yourself these questions, so you know where you're headed.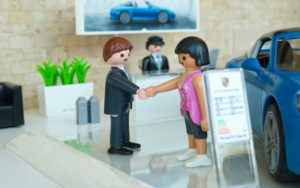 You might not be able to welcome your customers to your physical stores, but that doesn't mean you can't demonstrate you have their best interests at heart and generate qualified leads. At this time, customers are incredibly understanding and supportive of how businesses operate to protect their employees and consumers.
However, there are a few considerate ways businesses can build reinforce relations with existing customers:
Reach out to loyal customers directly and notify them of any significant business updates.
Expand your reach by using different channels to make sure your messages are received.
Establish with them that their interests are top priority, and you will do your maximum to address those needs.
4.   Maintain Transparency
During this time of extreme uncertainty, brands and businesses must be honest and forthcoming with their followers about what's happening in the business. Whether you're closing doors temporarily, limiting your operational hours, or only offering doorstep delivery – it's necessary to notify your audience of these decisions, so they feel involved.
You can post this on your website, share it on social media channels, or put up a sign outside of your physical store. Additionally, keeping your customers updated with your business operations is also important. If there are any notable changes in your procedures, let them know via e-mail, text, or social media.
Any information that can be useful for followers, who are interested in your business and products, should go on your digital media, so they're aware of what's going on. This includes cancelations of PR events, promotional shows, etc. that involve large gatherings, should be posted on your socials, so customers know to stay at home and practice social distancing. The point is to get their attention and to keep them in the loop at all times so they know what's happening with your business.
Wrapping Up
When re-evaluating your marketing strategy, make sure you execute all changes appropriately so your business can get back on track when the economy reopens. It should reflect the needs and requirements of customers that speak to our current reality while allowing you to gauge their reactions and gather actionable insights.