GTS Steps In to Fill Void Left by rev.com
Online transcription startup rev in April 2020 discontinued its services for document translation.
According to localization industry consulting firm Slator, rev's exit from the online document translation services market was due to a dispute over pay rates with their pool of translators. When rev decided to start paying its translators starvation rates, this not only created a revolt in their labor force but also started a social media firestorm which left rev's reputation in shambles. As a result, the San Francisco-based startup decided to drop document translation services and focus on their core business of video and audio transcription. Read the rev company statement here.
While rev offered translation services for all types of documents, in reality rev catered mostly to private individuals who needed translation of official documents for Universities and immigration authorities like USCIS (U.S. Citizenship and Immigration Services). Rev's per-page rate was suitable for this kind of work and they had succeeded in building a large translation service customer base . Rev was the first online translation company that guaranteed acceptance by USCIS or your money back.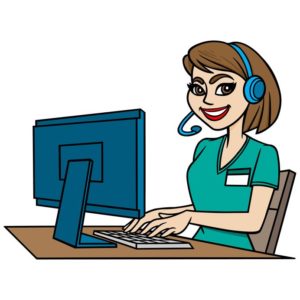 In hindsight, rev spread itself too thin by trying to serve both the transcription and translation markets. While there are perhaps some similarities to these businesses, there are also many things that set the two apart. The main one being the labor force. The cutthroat rates that rev pays is suitable for transcription, which requires a lot of repetitive work and does not require much in terms of education, experience or tools. Freelance translators, as rev learned the hard way, are a much more sophisticated group. Many freelance translators have advanced academic degrees, own software license and are full-time professionals. Many translators are also accredited by internationally recognized translation associations and are required to submit to rigorous testing and continual training. These people expect to make a decent wage (as well as they should).
GTS has picked up many of rev's customers who are now seeking alternatives for certificate translation services. GTS specializes in online document translation services-this is not a side business for us-it is our main business. We have a highly specialized workforce of several thousand translators located in over 100 countries. This workforce guarantees that customers get their documents on time, at the best quality and in compliance with any document certification that is required.
GTS customers can get instant online translation price quotes and order translation services 24/7.  All translations are certified: delivered with a signed Statement of Accuracy certificate. We guarantee acceptance by USCIS, Canadian immigration, UK government and other immigration authorities.
Transcription Provider Rev.com Battles Media Firestorm After Freelancer Rate Cut