By Wojciech Wołoszyk
Some law firms have in-house translation departments to deal with multilingual services. However, most law firms do not have internal translation teams and must rely on external resources. Given the high costs of translation services for legal documents and the time constraints which are always present in the legal field, the temptation to use free on-line machine translation tools is there. However, in most cases, this is not recommended.
The most popular choice is Google Translate. Other tools  include Microsoft Translator, DeepL and Yandex. True, the quality of the translations offered by these translation tools is steadily improving and, if used for information purposes only, is often sufficient. Nevertheless, the quality is not the biggest pitfall in this case, although this aspect can also be very treacherous.
Machine translation of specialist texts raises many risks, in particular related to maintaining confidentiality of data and potential infringement of intellectual property rights. This issue was one of the elements of a court dispute which was extensively covered in another blog post by Mr. Wołoszyk.  It should be noted that the use of free translation tools when providing professional services which entail the obligation to maintain professional secrecy, ensure the security of confidential information, personal and sensitive data, will very likely amount to a violation of professional standards and corporate codes of ethics.
A perfect illustration of such concerns is a report by the Australian Strategic Policy Institute (ASPI) published in 2019, which unequivocally points to the use of state-owned enterprises in China that provide machine translation services to collect data on non-Chinese users. The report's author, Samantha Hoffman, says that the most valuable tools in China's data collection campaign are technologies that users interact with on a voluntarily basis and for their own benefit, of which machine translation services are a prominent example. The entire process is done through GTCOM, which Hoffman describes as a "cross-language big data" business that offers software and hardware for machine translation, the use of which later collects extensive data. She estimates that GTCOM, which works with both corporate and government clients, serves the equivalent of up to five billion words of plain text a day in 65 languages and in more than 200 countries. GTCOM is a subsidiary of a Chinese state-owned enterprise under the Central Propaganda Department's direct supervision, and therefore data collection is assumed to be an active and continuous process serving largely non-commercial purposes. The report explicitly indicates that the machine translation system offered by GTCOM is used, among other things, to collect data for Chinese military intelligence. GTCOM is not the only Chinese government-controlled company involved in data collection activity which raised civil rights concerns in the west.
Language technology in the context of legal translation should be thought of in the same way as the currently fashionable legaltech. Modern technologies simply make our lives easier and more efficient. They eliminate or automate the most tedious and repetitive elements of them, while giving us more time for proper intellectual work. So has a lawyer using the benefits of legaltech or a translator using language technology in the translation process become redundant and their work less valuable? There will certainly be some clients who say so. On the contrary, there will usually be those who have quality of service at heart and who know what a lawyer's or a translator's job is really about. In particular, those who are aware that, in both cases, it is a complex intellectual process and its product – sometimes not spectacular in terms of volume – is the result of many years of experience and proper professional training supported by in-depth case analysis.
The above description of commonly available language technologies and the associated risks is not exhaustive. It is intended to educate legal practitioners that the apparent ease of use of certain tools can have far-reaching negative consequences. Thus, the minimum requirement for diligence is to be familiar with the terms and conditions of service and to avoid careless use of the illusory benefits of the Internet offering many options of "free" translation, for which we end up paying with our client's data and our very own violation of professional and ethical standards.
In case of high and regular demand for translation services, it is best to work with a professional translation agency with quality certification for translation services in general (ISO 17100:2015), legal translation (ISO 20771) and information security (ISO 27001).
ISO 20771 is the first international specialist standard designed for legal translators and their clients. It includes terms and definitions associated with this area and sets out requirements for the competences and qualifications of legal translators, reviewers and revisers and describes the core processes, resources, professional development and other requirements and issues relevant to the process of delivering high-quality legal translation services and those involved in that process.
The application of ISO 20771 is also intended to enable translators of legal texts to demonstrate their professionalism and conformity of their services to the requirements of the standard, the specifications and client's expectations for a high-quality translation product.
It should be noted that an extremely important element of international translation standards, including ISO 17100:2015, is the requirement for all specialist texts to be reviewed by a person other than a translator with similar competences and qualifications.
ISO 20771 is a certification which is bestowed upon individual legal translators. The ISO 17100:2015 applied to translation companies. These two standards complement each other: if you order a legal translation from an ISO 17100:2015 certified translation agency that employs ISO 20771 certified legal translations-you are guaranteed a very high quality result.
About the Author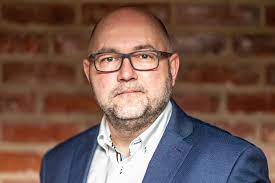 Wojciech Wołoszyk is a lawyer, linguist and expert witness in legal linguistics who works for IURIDICO,  a certified company for Polish<>English legal translations.