by Rachel Perez 
In America, learning Spanish is a practical choice. With over 40 million speakers, Spanish is the second-most spoken language in the United States, and it continues to grow. 
Thus, understanding and speaking Spanish allows for new worlds of opportunity, relationships, and awareness. Though learning any new language is daunting, the following three exercises can help make the process fun and worthwhile. As well, with three printable activities to use on the go, learning Spanish has never been easier.
Study With Printable Flashcards
When learning a new language, many people want to start by building their vocabulary. A simple way to begin is with flashcards. Simple, discreet, and tailored to your studies, flashcards make great tools for learning Spanish. 
Flashcards also make handy companions when traveling to Spanish-speaking countries. Using flashcards and your own limited vocabulary can help you communicate throughout your travels, especially if you're still new to the language. 
Click here to download and print a wide variety of Spanish flashcards. Categories include:
Emotions:

Detailing the use of gender and emotional state as used in Spanish.

Body parts:

Important in distinguishing body parts and other, more everyday uses of the words.

Colors:

Essential for travel, everyday descriptions, and basic communication in Spanish.

Numbers:

Needed to tell time, pay for items, find directions, and more.
Using flashcards for daily practice can help you absorb the words and grammar you study. Additionally, the routine habit of using flashcards is a great way to reinforce daily practice.
Do Your Daily Activities in Spanish
Time for dedicated practice is essential when learning Spanish. However, you can also incorporate study throughout the rest of your day. Turn some of your daily activities into Spanish activities.
For example, head to a Spanish market and search for your items in Spanish. Start simply with basic goods like huevos (eggs) and la harina (flour). Surrounding yourself with Spanish items can be a great way to immerse yourself in the culture. Plus, it will improve your vocabulary. 
While you're shopping, converse with others around you. For instance, ask questions in Spanish. Understanding the 50 most common Spanish words can help boost your comprehension and communication skills. 
Watching movies in Spanish is another fun way to dive into the language. As a beginner, you can use subtitles to help keep you engaged in the film. Since watching movies is a relaxed, enjoyable event, you are more likely to retain and recognize what you're watching and hearing. 
As well, find time throughout your day to use Spanish whenever you can. Use this printable daily calendar to record your daily tasks, weather, and emotions. Now you can incorporate Spanish into all aspects of your day.  
Play Games and Learn Spanish
Like flashcards, games can be a fun and easy way to learn the ins and outs of beginning Spanish. They also create a rewarding and immersive Spanish experience reinforced by the fun you'll share with your friends and family.
Just about any game can be played in Spanish. These can start basically, such as image and vocabulary matching games. Beginning games such as these are great to play with your children. They are straightforward but entertaining, and with almost no barrier to play. 
Scrabble is another easily-used language learning game. It will help reinforce Spanish vocabulary and spelling knowledge. Follow the official Spanish Scrabble dictionary for the appropriate tile scores. Other spelling-based board games like Boggle and Upwords can also be played in Spanish to enhance your skills even further.
There are other fun party games such as Mad Libs and charades. Done in Spanish, these games help encourage independent and critical thinking. Plus, they provide plenty of great fun. Download these printable Mad Lib sheets for you to use. Or, let them inspire you to create your own Mad Libs to stretch your Spanish prowess truly.
Final Thoughts
Learning a language like Spanish doesn't have to be repetitive exercises and endless vocabulary lessons. With these three exercises, you can more easily incorporate learning Spanish into your daily routine. And, with fun ideas for Spanish games, you can involve your friends and family to make the learning process even more memorable.
About the Author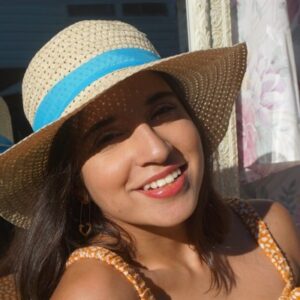 Rachel Perez Melian is an artist specialized in acting, screenwriting, design and directing. She graduated with a Bachelor of Fine Arts (Honors) in Drama and a double minor in Producing & Spanish from New York University's  Tisch School of the Arts. Rachel has also studied Spanish Cinema and Techniques of Translation for Spanish-language media at NYU Madrid.