The Challenges E-Commerce Companies Face When Exporting to China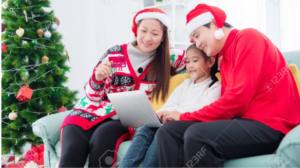 The digital age is transforming the way consumers around the world buy products. Online shopping through e-commerce platforms has soared in popularity and shows no signs of stopping due to increased access to technology and the internet. This is equally true in China, a business frontier that hasn't been fully explored even by the world's largest companies. This is due to China's history of isolationism and the fact that strict foreign trade laws have only gradually been eliminated over the past decades.
In addition to freer trade, China's middle-income class is also growing. Improved job opportunities and a strengthened economy are leading to increased wealth throughout the country. This means consumers are able to shop online for their everyday needs as well as for luxury items. China is no longer purely an exporter of goods, but a leading importer as well.
China is more 'open for business' now than it has ever been. Home to more than 18% of the Earth's population, China seems an obvious market destination for e-commerce companies looking to expand their business operations.
So why do companies well versed in selling anywhere online face so many barriers when exporting their goods to China?
Cultural
China is one of the oldest countries on Earth, boasting over 3,000 years of history and culture. For this reason, it's no wonder that China's population speaks over a hundred dialects of Chinese and has 8 primary languages. To make matters more complicated, these languages use a combination of written language styles and pronunciations, though company names are required by law to be written in Simplified Chinese characters. These issues of language present an enormous challenge for companies hoping to export via e-commerce to China. One translator often isn't enough, and understanding the differences in geological locations can require local expertise.
Due to the wide variety of local cultures and languages, knowing how to market products on e-commerce platforms can be a huge challenge. A strategy that works in the USA often won't work in China and can result in lost profits and wasted time. In order to overcome differences in culture that may be unapparent at first glance, companies need to focus on the when, where, and how in their marketing and branding efforts.
Bureaucratic
Red-tape is commonly cited as the number one barrier to entry when exporting goods to China from overseas. Foreign suppliers often are unprepared for the number of licenses, product approvals, and permits which are required before selling can even begin. The hassle involved in chasing down these myriad documents often causes companies to quit before they begin, feeling that the effort expended would outweigh the potential return on investment (ROI).
Though China is now open for foreign trade, their bureaucracy serves to protect the interests of domestic sellers. By making it difficult to obtain origin documents and sort through legal and operational requirements, Chinese businesses can protect their own interests. Not only are there legal requirements placed upon the products to be shipped, but companies wishing to export to China must have a legal, physical address as well as an online one. This adds another layer of complexity for companies wishing to remain solely e-commerce focused.
Political
As mentioned, China has only recently become truly open to international trade. The United States, in particular, is eager to capitalize on trade with this rivaling world power. Trade relations, however, are currently fraught with complications. In the summer of 2018, President Trump proposed and implemented substantial tariffs on Chinese imports totally over $200 Billion in goods. Retaliatory tariffs from China onto American imports have now been levied.
The trade war continues to escalate and complicate relations between the two countries. Though business is still booming, it's clear that many sellers will suffer from reduced profits due to the new taxes on trade. Though most consumer packaged goods are not being directly taxed, tariffs on building materials like steel and aluminum are having an effect on overall manufacturing costs of products. This is cutting down on already thin margins.
Physical
China's infrastructure is rapidly being developed but is still under construction in many areas of the country. This means that much of China's 3.7 million square miles of land is not prepared for the distribution needed for successful e-commerce shipping. One of the major conveniences of online shopping is having parcels delivered right to the purchaser's doorstep. In major cities, this issue isn't as extreme since companies can hire independent carriers to deliver products and postal practices are well-established. Even in some cities, however, the infrastructure of trucks and distribution centers simply does not exist. This causes a problem for companies who need help distributing their products.
Developing personal networks across the country for distribution and marketing can be an insurmountable feat for most e-commerce companies unfamiliar to China. To combat this barrier, sellers can contract with locally based e-commerce platform companies, third-party logistics providers (3PLs) and other trusted trading partners. These intermediaries can be hard to find, but make the process of breaking into the Chinese market much more straightforward. They can help with locating trucks, workers, establishing marketing practices, and breaking through legal red-tape. The relative scarcity of these services unfortunately often ends up resulting in late deliveries, damaged or lost goods, poor customer service, slow payments, and negative brand image. By starting out in one of the top ten largest cities in China, companies can best prepare themselves for the varying cultural, legal, and physical requirements to ship products from online stores.
So is exporting to China from an e-commerce site a good business decision?
Selling online and exporting from a foreign country to China can make or break a company. The opportunities are large with growing populations with increased wealth, but can come with significant risks such as the inability to execute on sales strategies. Companies who are planning to venture into the new frontier of China should prepare themselves for the inevitable barriers beforehand so that they set themselves up for the greatest chance of success. That way they can mitigate risk, control costs, and capitalize on the growing popularity of online shopping in China before their competition.
GTS Translation can help you with your entry into Chinese markets by providing top notch Chinese Translation Services. Get an instant online price quote here or send us an email.
Related Reading:
The 5 Best Chinese Translation Services Online
About the Author

Veronica Turk is a content creator and blogger in Boston with degrees in Economics and Chinese Language. Her work has ranged from technical to fictional and everywhere in between. With a professional background in supply chain, warehouse management, and marketing, she enjoys writing on a variety of topics.