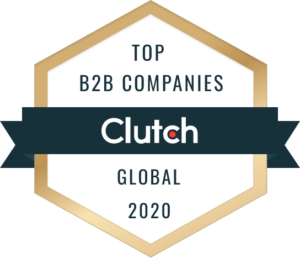 We are a professional translation company and not a lot of people and businesses know what we do! It is a fact, and, hopefully, we can change that today! So, what do we do as a translation company? Well, we provide document translation services in over 90 languages! You hear that correctly, and we have been providing incredible services for almost two decades now. 
Our team is highly responsive to our client's needs. We pride ourselves in consistently delivering projects on time and at a high level of quality. Furthermore, our Quality Management System or QMS is compliant with the ISO  ISO 17100:2015 quality standard.
To solidify all of these, our company has been recently named as one of the top business translation services companies for 2020 by Clutch! We have been recognized as an industry leader for delivering high-quality and consistent translation services.
For those of you who are not familiar with Clutch, they are well-respected ratings and reviews and we're featured on The Manifest, a company listing platform. We are fortunate to have been recognized by them and for choosing us, again, as a top translation services provider on their platform.
This has been the second time that our company has received this award and we are still excited and elated to accept this honor. Again, we would like to Clutch for this amazing award! To our partners, this award is for you.
Are you looking for an award-winning translation service? Look no further, GTS Translation is here to help. Click here to get instant online translation price quotes on our website and order document translation services 24/7.