When you want to take your business in an exciting new direction, you'll inevitably start thinking about expanding into new markets and countries. It's certainly a great place to be in, but what about all the various bits and pieces you need to get in order before you can really start expanding?
There's the service provision, distribution, insurance, legal requirements; and the list goes on and on. There is however one area where you can get started in just a few minutes, provided you know the right steps to take: content translation for SEO optimization. To give you a head start on the competition, we've put together everything you'd ever want to know.
What is SEO?
Search Engine Optimization (SEO) is the practice of ensuring that your content appears as high up the SERP rankings (Search Engine Results Pages) as possible. It's something you'll hear just about everyone talk about, for example no list of the best content marketing strategies would be complete without some reference to the all-important art of SEO. But do you really know what it means?
The best approach is to move away from the technical details for the time being, and remember the true purpose of search engines: to display relevant content. 'Relevant' is the operative word here, so make sure you never lose sight of it and you'll be heading in the right direction.
What is SEO translation?
When you're moving into a non-English speaking country, you're going to need to translate your content into the language of the locals. At the same time you're also going to need to optimize it for SEO all over again. This is because the keywords people search within one language aren't going to be the same as those in another. Just because you've translated the phrases, doesn't mean you've captured the way in which your new audience will search for you.
Why would you want to translate your content?
There's a whole host of reasons for this, but let's focus on the three main ones for now:
* You can reach a much larger audience by connecting with them in their native language
* You can grow faster than the competition by moving into a market that's relatively untouched
* You can enhance the SEO of your main site by linking up your content across all your various different language sites
These may sound like common sense, but you'd be amazed at the number of businesses who overlook the key benefits. Now that we've covered why you'd want to do it, let's impart a few words of wisdom that will show you the best way forward.
Paying attention to cultural norms and practices
One of the most common mistakes businesses make when they expand into a new market is failing to get to know the locals. When you step back and think about it for a moment, it's almost impossible to see how this can happen.
If you were launching a new product into your own market, you'd do your market research to check that people will actually want to buy it. So, if you were moving into a new country that you had limited knowledge of, why would you assume the approach that worked back home will work just as well there? Different countries and cultures have different social norms and practices that you need to be aware of before you even consider how to structure your copy. It's the foundation on which the rest of your efforts will be built, so make sure you take the time to get it right.
Knowing what your audience are searching for
Your new audience is highly likely to be searching for you in a different way to your existing audience. Perhaps your product fulfills a slightly different need where they are, or your service is going to prove popular for a reason that would be far less common than with your audience at home.
The key thing here is to understand how they're searching for similar products and services by undertaking a thorough competition analysis. From there you can start thinking about how to present your offering to the masses.
Translate before optimizing for SEO
It's so important that you translate your copy before trying to optimize it for SEO. If you try and do two things at the same time then you are bound to get yourself in a muddle as you try and juggle two competing demands. Take your time crafting a clear message that will allow you to connect with your audience, and only turn to the SEO side of things once you're happy with your core message.
"I've seen so many businesses fall at the first hurdle in their expansion efforts because they were obsessed with SEO. The key is to get your message right first. SEO should always come second to the quality, readability, and relevance of your content" — says Marie Fincher, Head of Content at TrustMyPaper, and Lead Writer at Studicus.
The importance of a bilingual copywriter
One of the most common SEO mistakes is trying to force in long tail keywords that just don't make any sense. People may well be searching them in their droves, but that doesn't necessarily mean they belong on the page.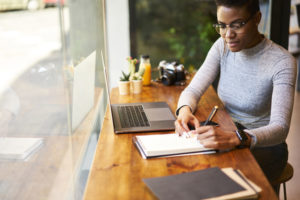 With a bilingual copywriter, not just a translator, you can have an expert ensure the keywords you select are woven seamlessly into your content. That way you can move up the rankings without sacrificing the quality and fluidity of your message.
Why you should avoid literal translation
No list of the most common translation mistakes would be complete without someone using a literal translator and thinking they've solved all their issues with the click of a button.
Different languages have completely separate structures and hierarchies of language, which means you simply cannot translate word for word. It would be great if you could, but unfortunately you can't. All literal translation does is fill your new website with pages of largely unintelligible copy your new audience will instantly dismiss. It doesn't matter how good your choice of keywords are, if it's not good quality content, it won't make any difference to your conversions.
How to select localized keywords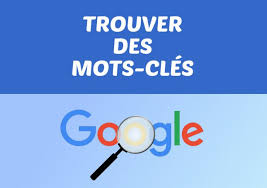 Last but not least, you need to remember that it's not enough to translate your English language keywords. Do a completely fresh round of keyword research in the new language so that you don't make one of the most common mistakes out there.
You'll also want to localize your choice of keywords and phrases by adding local towns, cities, and regions. That way you can ensure your new site is generating hits in the right part of the world so you can move your business forward the smart way.
Final Thoughts
Now that you've heard all about how content translation can take your SEO to new heights, it's over to you to make it happen. By finding an expert who will be able to ensure readability in the new languages you're adding, you can add value and informative content that will help take your business in an exciting new direction. Ideal if you want to expand your offering and reach out and connect with a new global audience of potential clients and customers.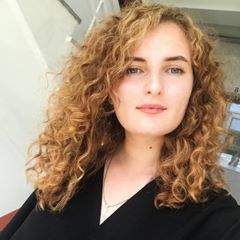 About the Author: Kristin Savage nourishes, sparks and empowers using the magic of a word. Along with pursuing her degree in Creative Writing, Kristin was gaining experience in the publishing industry, with expertise in marketing strategy for publishers and authors. Now she works as a freelance writer at BestEssays and GrabMyEssay. Kristin runs her own FlyWriting blog. You can see Kristin on Facebook.