The state-of-the-art Neural Machine Translation (NMT) systems available today provide a fast, excellent basis for high quality translations. Spelling, grammar and general formulations have a low error rate and therefore the post-editing (PEMT) requires little effort.
For post-editing of technical texts, however, specialist knowledge must be available in both theory and practice in order to correctly reproduce or correct the terminology and functional descriptions of complex content. My own experience in my career puts me in a good position to perform efficient PEMT for technical translations: this includes project management in the construction of automatic production plants: mechanical engineering, electrical engineering, electronics, hydraulics, pneumatics. I have also served as a technical manager in the field of measurement and control technology: computer interface cards, and software development.
Google Translate is my best choice for technical PEMT
I use Google Translate for PEMT after I had  tested different MTs. I found Google to be the software that translates with the least amount of errors. Currently, I work in combination with SDL Trados Studio 2015. I have also worked with other CAT tools as preferred by the translation agency who orders the work.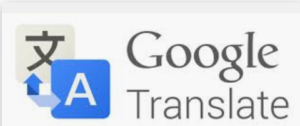 In principle, all file types that can be processed by SDL Studio are suitable for PEMT.  Readable PDF files are converted to MS Word and often require rework. This also includes conversion of InDesign files into IDML file format for translation.
The quality of MT after post-editing is the same as human translation. The throughput depends on the content and context. 4000 words per day is typical.
DeepL is rated very positively and is considered to be better than Google Translate by renowned German newspapers. The translations are easier to read, more accurate, sound more natural and require less editing. I have tested DeepL on technical texts in my own projects. I have found that DeepL is not superior to Google Translate and that post editing is still required to the same extent as with Google Translator, if not more. This also applies to a review of technical elements within general body texts. See examples in the attached table.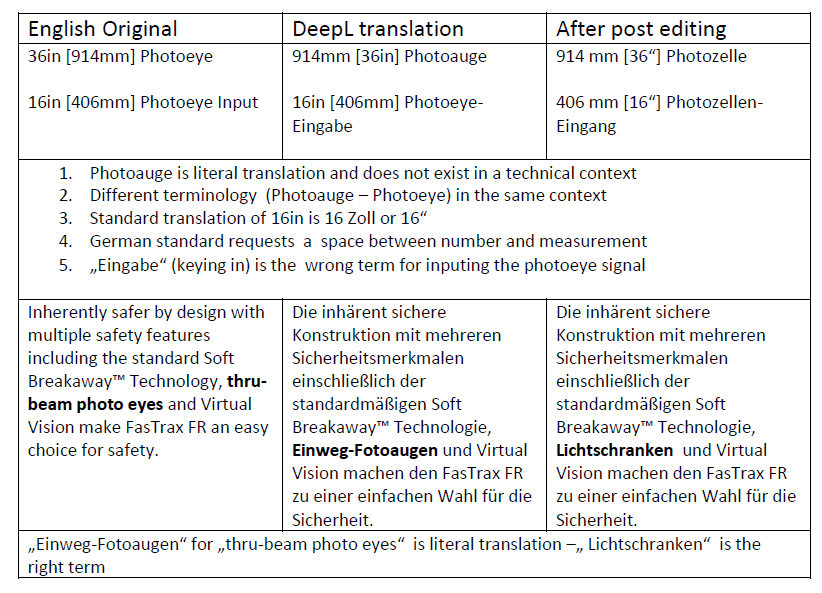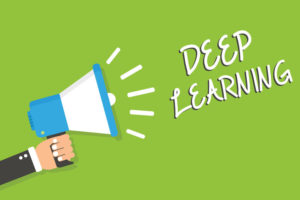 Overall, DeepL also made a very positive impression on me and I may try this MT after an upgrade from SDL Studio 2015 to 2019. DeepL announced integration with this version of SDL Trados.
The efficient MT supported by AI with the post editing, based on my technical knowledge and experience, and the integration in SDS Trados Studio 2019, results in a powerful combination that will allow me to offer a very competitive price point and significantly lower than the classic human translation rates.
About the Author
Werner Gessner is a professional German English translator.