As any online business manager or owner knows, driving traffic to your website is challenging. But even success in driving traffic is only winning half the battle. Getting visitors to convert and buy online is the other and more important half of your success.
The Challenge Facing GTS Translation
GTS Translation has been selling professional translation services online for several years. And while traffic is robust due to our dedication to organic SEO and our lofty standing in the SERPs, conversion rates were low-less than 1% of all traffic. If we are physical brick-and-mortar store, that would amount to less than one sale for every 100 customers.
Organic SEO Success
At GTS, we have been engaged in digital marketing for many years. This has been a slow and painstaking process, but one that has born fruit. We are on the 1st page of the SERPs for many competitive keyword phrases with a high KD (Keyword Difficulty) factor. This includes the following keywords: document translation services, online translation services, medical translation services, technical translation services, legal translation services, French/German/Italian translation services and many more.
Getting to YES-a 2-step approach
One of the things that we did to increase conversions is a 2-step approach that we implemented about a year ago. The first step was to integrate coupon codes into our website. Using coupon codes, we can offer our customers flat-rate or percentage discounts. We developed the coupon code software internally.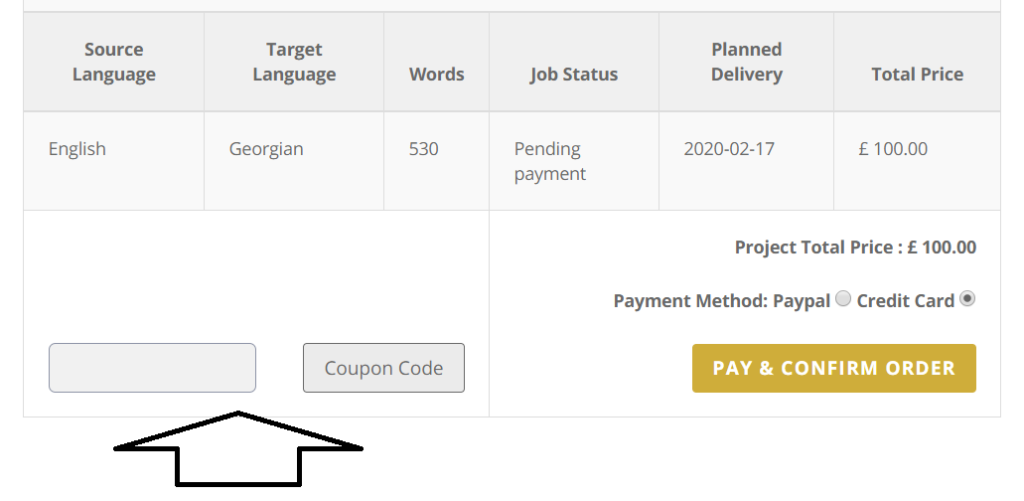 The second step was to implement a cart-abandonment popup window that is displayed upon signs of exit intent. We only implemented the popup window in our Price and Delivery window, which is displayed after the customer requests an online price quote. The popup window offers a 10% discount to the customer and displays the coupon code that should be used to redeem the discount.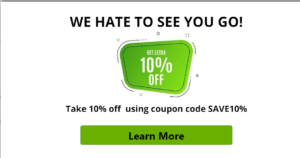 We found that this greatly decreases the bounce rate in this window and dramatically increases user engagement at this critical stage of the buying process. We also saw a sharp rise in conversions to about 2% of all traffic. Which brings us close the conversation rate of physical stores. Since our website is based on the WordPress CMS, we implemented the PopupMaker WP plugin (https://popupmaker.com/). We are very happy with this plugin as it is very easy to configure and does the job well.