In the translation and localization industry, translation prices are typically quoted on a per-word basis. So if a document or file has one thousand words, we multiply the number of words by the price per word to get the translation price per 1000 words. It is a simple pricing system which seems to work. Translators and LSPs are happy with this pricing scheme (as long as they are getting their price). Buyers are generally also happy with the translation price per word system since it gives them good control over expenses. A fixed price per project can be easily negotiated with no hidden costs or cost overruns.
Translation should be paid on an hourly not word rate according to @JochenHummel who helped introduce the word rate #tc41 #Asling

— Peter Reynolds (@peterrey) November 22, 2019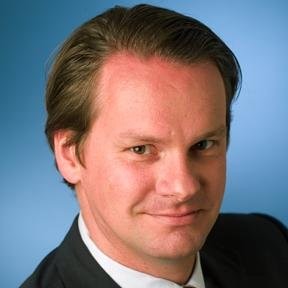 This reality has prevailed for as long as I am in the business. But a few weeks ago I saw this tweet that proposed changing the basis for translation prices to  a per-hour basis. This proposal came from none other than the inventor of SDL Trados, Jochen Hummel.
As anyone who uses Trados or any other TM software knows, the software counts the number of words in a file and classifies each text segment as a match/repetition, fuzzy match or no match. This word count is usually the basis for any price negotiation in the localization industry.
Why the need for change? PE(N)MT!
There is a ancient proverb that goes like this: "if it ain't broke, don't fix it." So why would a man who bears major responsibility for the cost structure in today's translation industry push for such a dramatic shift?
I put this and other questions to Mr. Hummel and this was his response:
I said this because of http://www.multilingualknowledge.com/2018/12/sunsetting-cat.html. In this workflow words as a unit do not make sense anymore.
In the post that Mr. Hummel wrote last year in the Multilingual magazine blog, he says that human translators will become obsolete and all of the translation work will be done by NMT (Neural Machine Translation) systems. The only human input in the workflow, per Mr. Hummel, will be by multilingual subject matter experts who will review the MT. These people will be paid by the hour.
What do freelance translators think?
Today, many if not most translators refuse to review MT output, which means that a per-hour rate may not be feasible. Here is an excerpt of a chat that I recently had with one of our senior translators, which I find to be typical across the industry:
 … as I see it more and more only offer post-edit at xxx rates…. (I don't work with them) .. and the majority are killing rates … albeit a minority then wants to pay for quality.
On the other hand, some translators are not opposed to move to a per-hour rate: many translators also provide interpretation services and are used to getting a per-hour rate. Interpretation better lends itself to a per-hour rate, as the work is done on-site either in a courtroom, a business office or in a conference setting; or on the phone, and that can also be easily measured in time-units. Indeed it is impossible to bill for interpretation work on any other basis but per-hour. Transcription services, the translation industry's cousin, is also billed on a per-minute basis.
But even if we ignore the PEMT debate, most freelance translators prefer per-word pricing. They know that their expertise in the use of CAT tools and their control in the languages gives them an advantage-their throughput is high and they can therefore make much more per hour than any employer would agree to pay. The following tweet by Rodrigo Gonzalez supports this popular sentiment.
If you are paid by the hour, you will be paid less over the time, due to progress in MT. Pay the translator by the hour, while bill the client by the word.

— Rodrigo Galindez (@kijiriki) November 22, 2019
What do buyers think?
For the translation services buyer, going to a per-hour rate is also problematic: how can we know how much time is actually spent on the task? If it is a per-hour rate, does it include coffee breaks? Trips to the bathroom? I don't mean to get petty here but if we move to a per-hour rate, these questions become relevant. Whereas in a per-word rate, these questions are irrelevant. Let the translator work IN the bathroom for all we care, as long as the work is delivered on time and at the expected level of quality.
Mr, Hummel seems to believe that the entire industry will move to a per-hour rate, and projects will be negotiated in hours instead of words. This will require a high degree of trust between LSPs and buyers, and will also require an accepted scale of how much work can be accomplished in an hour.
Has (N)MT reached human parity?
Mr. Hummel states that NMT has reached human parity. But does this mean that NMT is as good as human translation? Well not exactly. According to Mr. Hummel, in a workflow where every translation is reviewed by a second translator as standard, the source of the first draft is not critical. A reviewer can revise a MT output in the same way that they can review professional human translation. And the final result, after review, will be the same.
Mr. Hummel is not alone in this line of thought. I heard some similar arguments by One Hour Translation's Yaron Kaufman in the Slatorcon conference in Amsterdam in November. Yaron also said that NMT will become good enough to replace human translators. And that software will be used to automatically determine which sentences need post-editing. Those sentences, and only those sentences, will be send to a subject matter expert.
In that kind of workflow, it does make sense to pay the reviewer per hour. But is that workflow close to reality? Will translators need to find another line of work?
The current state of the industry
The NMT revolution/vision that Mr. Hummel and others are proposing is still very far from reality. Indeed for someone like myself, who is working in a small LSP, it seems like science fiction. Human translation is still MUCH better than any MT that I have seen. And this probably holds true for the vast majority of all translation tasks.
To the extent that it exists today, the NMT revolution can only be found in large projects of at least several hundreds of thousands of dollars. For projects of such a large scale, training the NMT engines to produce good translation quality can be done  cost-effectively, provided that the company/LSP has the resources to do this kind of work (which is far from being technologically simple).
And even in these scenarios, who is doing the post-editing work? It is hard to say. As we have already stated, most freelance translators do not want to do this work. Is it done by in-house staff? Perhaps, but can any company or LSP maintain multilingual subject-matter expert reviewers in all languages and in all fields? It sounds like the job that Noah had in getting all of the animals in the world into one Ark.
The NMT vision
The vision of people like Mr. Hummel and others is that what today is the privilege of a few large companies, will become available to more and more companies in the future. And cost barriers will be reduced. And the NMT servers will be cloud-based with easy access to all. So even small jobs will be run through the NMT and only require review by a subject-matter expert. Suitable online review tools will need to be developed for the subject-matter experts.
My own opinion?
I have been saying this for years: the NMT revolution may not happen in my own lifetime. It probably will happen in the future, but in how many years? Nobody can predict that.
The effect of the NMT revolution on translation prices
Whether we are talking per word, per page or per whatever: it seems obvious that translation prices are dropping. Is this because of the NMT revolution? That also seems obvious. As more progress is made in the field of NMT, and as the workflows based around PENMT improve, more downward pressure will be made on prices.
The effect of the NMT revolution on translation jobs
Professional translators will become more specialized and more skilled. They will need to become subject-matter experts in order to stay employed in the translation business. But that is not so far from the current state in practice: the good translators today usually stick to one domain (e.g., legal, medical, technical). Translators who lack industry and/or academic focus and depth will find it increasingly harder to get work in the future.