Without impalas and hyenas, the lion cannot be the king of the jungle
(African Proverb)
The translation industry has been dominated by huge players from Europe, North America and East Asia overshadowing important translation initiatives in other parts of the world. But in the rapidly developing region of East Africa (Kenya, Uganda, Tanzania, Rwanda, Burundi and South Sudan), translation has been a booming industry for years.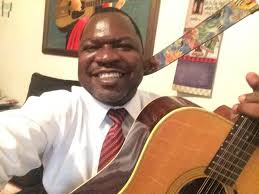 In an effort to shed some light on the state of the translation industry in East Africa, I'll be talking to Alfred Mtawali, Founder and Director of CAN TRANSLATORS from Nairobi, Kenya and current Chair of the East Africa Interpreters and Translators Association. Alfred, who is an English- Swahili, English – Giryama translator started his translation career, back in 1992, as a Bible translator translating the holy scriptures in his native Giryama, a coastal Bantu language spoken in Kilifi. He has since then gone on to co-author books and train translators in both Kenya and Tanzania.
Are there many professional freelance translators working in East Africa?
Yes, there are many freelance translators in East Africa some of whom even advertise on proz.com and Translatorscafe. Only very few of them though are registered as paying members on those two sites.
How many commercial translation companies are there in East Africa?
I cannot tell you exactly how many there may be but I would put the figure at around 30. Most international clients use companies from Kenya and Tanzania, however.
East Africa is a multilingual and multicultural region. How many languages are spoken among its countries?
East African languages are divided in the following language families: Bantu, Nilotic, and Cushitic. Kenya has a total of 43 languages, Tanzania has 126 languages (according to Ethnologue). We estimate the languages spoken in East Africa to be around 300.
What are the most common languages Eastern African professionals translate from or into?
The most popular working languages in the region are: Swahili, Kinyarwanda, Luganda, Kirundi, Somali, English and French. Swahili is East Africa's lingua franca. English is an official language in East African countries and a source language in most projects we work on.
There is English-speaking Africa and French-speaking Africa but even French-speaking countries are slowly beginning to embrace English, like Rwanda.
Do East Africans generally speak a lot of languages and can you learn those languages at school?
All East Africans speak 3 languages: the language of wider communication, one European language and their mother tongues. In the present context, these would be English, Swahili and their mother tongue. Only languages of wider communication are formally taught in schools. These are Kinyarwanda, Swahili and Luganda.
Where do professional translators train? Are there university courses for translators in East Africa?
Some professional translators formally train in university while others learn on the job. Several universities teach translation and interpreting in East Africa, among which the University of Rwanda, the University of Nairobi, St Paul's University (Nairobi), the Africa International University (Nairobi) and the University of Dar es Salaam.
You are the current chair of the East Africa Interpreters and Translators Association (EAITA.ORG). What does it aim to achieve?
We aim to promote the interests of our members in the region by giving them more visibility online and organizing empowering events and conferences to help them get more skills. In some cases, we even follow up payments from non-paying clients on their behalf. We also form partnerships with CAT tool developers so that our members can purchase CAT tools at subsidized rates. As of now, we have members from Tanzania, Kenya, Rwanda, Burundi and the DR Congo.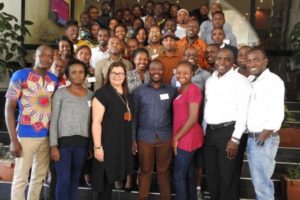 What type of companies are interested in translation services in East Africa?
Translation buyers include banks, non-governmental organizations, international corporations, individuals, religious and development organizations. Governmental agencies are also translation buyers. They usually request translations of important government policy documents and laws. As there are many African refugees around the world, foreign governments may also request translation services such as the translation of medical prescriptions and personal documents.
Finally, East African translation agencies often collaborate with translation agencies from Egypt and South Africa too.
Do you work with non-African companies as well? Can you give examples of non-African companies which translated their products and services in East African languages?
Microsoft is one company that has translated its products into Swahili and other African languages. Mobile phone companies, especially, want to reach clients in their local language. Uber and Facebook also provide work for East African translators.
Do translators in East Africa need a license to operate?
Translators in East Africa do not need a license to operate, however those who join the EAITA have a better chance of recognition than those who are not members.
How do East African translators get paid?
Translators get paid via PayPal and Skrill, however not all East African countries support these as very few banks allow you to withdraw funds from PayPal and Skrill to your bank account. Where the service is not available, international payment can be done via Western Union, MoneyGram or Kenya's innovative mobile phone-based money transfer app, M-Pesa.
What tools do East African translators use to do work?
A lot of translators are well-versed in a number of CAT Tools such as memoQ, Trados, Wordfast and DeJa Vu. The majority use Office suites and mobile phones to communicate with their clients.
What are the biggest challenges East African translators face on a day-to-day basis?
Technological challenges such as poor internet connections in some countries but also high-priced CAT tools, low translation rates and bad paying clients. Local clients, for example, expect us to charge them by the page, when everywhere else rates are usually set by the word.