Reading customer reviews is an integral part of the due diligence people perform before buying a product or service online. For example before going to a hotel, I usually check the online reviews. If a hundred people are saying that the hotel stinks, it is probably a good idea to stay away.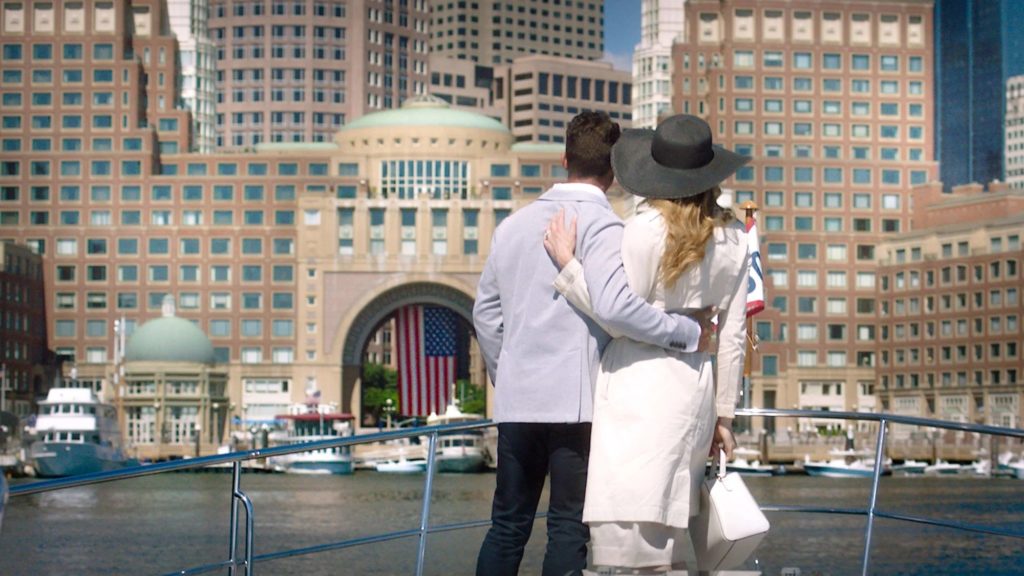 In the Summer of 2018, I reserved several nights at the Boston Harbor Hotel. The reviews for this hotel were incredible and indeed the hotel is one of the best I have ever stayed at. But one week before we went to the hotel, I found out from reading the online reviews that the hotel's indoor pool was closed due to maintenance. Now I myself am a swimmer and booked the Boston Harbor hotel with the knowledge that I would be able to perform my daily swim routine.  Had I read the online reviews more carefully, I may have booked a different hotel. As it happened, and since I was unwilling to forgo my exercise, I found a public pool nearby the hotel called the Mirabella pool. Since I enjoyed the outdoor, Olympic-size Mirabella pool the story had a happy ending.
Before buying professional translation services online, there are a number of review sites you can check.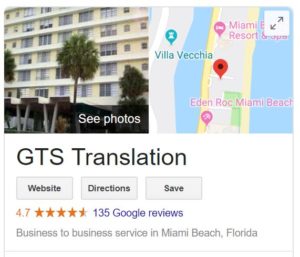 Google My Business. To check user reviews on any business, including translation service agencies, just do a Google search on the business name and the address of the business. Then click the reviews link to read the customer reviews.
Clutch – B2B Ratings and Reviews is an online review platform. You can find translation company reviews on this website.
Pickwriters is an excellent resource for translation agency reviews. It has numerous lists categorized by industry (e.g., top legal translation companies, top medical translation companies, etc.).
ConsumerAffairs is a well-established reviews website that has been in existence for 20 years. ConsumerAffairs offers custom partnerships that start with proactive review collection by phone or email. This allows them to gather authentic, useful feedback from verified customers. The problem with this website, from a user perspective, is that translation companies that are listed on ConsumerAffairs must pay thousands of dollars a year to get listed on the website. So this review board may be skewed in the sense that 98% of the translation agencies are not mentioned here.
Goodfirms has a list of translation companies and collects reviews for each one.
Trustpilot is a company that collects online reviews for its customers and places the rankings on its own website as well on major search engines.
Yelp is the modern, online version of the Yellow Pages. This is a 'catchall' reviews platform with no specific industry focus, certainly not for the translation industry. Yelp seems more suitable for local retail businesses and not so much for B2B segment.
G2 provides fair listings of companies ranked in order of their review quality/quantity. Categories like G2 document translation reviews receive thousands of visitors hoping to research a market unbiased from a third party. Individuals can request to contact said organizations through G2. They provide both free and paid options (the paid option provides review generation campaigns using by-hand techniques and/or automated software outreach.
Manifest is a Washington DC-based B2B consultancy firm which has several top 100 lists. GTS was ranked by Manifest to be the 8th best translation service.
Click to read online reviews for GTS Translation on Google My Business.
Translation services in Boston – Boston translation services.