Knowing a second language makes your resume more impressive and opens doors to a wide variety of jobs. If you want a career in business, foreign relations, diplomacy, or the military, being proficient in a language other than English can help get you there. Writing and translation jobs also favor those who are bilingual. These six languages are among the most useful for English speakers to learn to impress prospective employers and increase career possibilities.
Spanish
Spanish is one of the most widely spoken languages in the world, second only to Mandarin Chinese. With 400 million speakers worldwide and 35 million speakers in the US, Spanish is a good language to learn if you want to be able to reach a lot of people. The language is useful not only for business but also for work in social services, education, and health care. No matter what kind of career you're seeking, knowing Spanish gives you an edge in landing a job. The second language of the United States is also one of the easiest languages for native English speakers to learn.
French
French, the traditional language of culture and the arts, is spoken by more than 290 million people in numerous countries throughout the world, including Canada, some parts of Africa, Haiti, and, of course, France. After English, French is the second most commonly learned language in the world, which makes it globally useful – no matter where you go, you will probably be able to communicate with someone in French. The French language is useful for business, since France is the world's fifth-biggest economy, and has many applications in the field of international relations as well.
Mandarin Chinese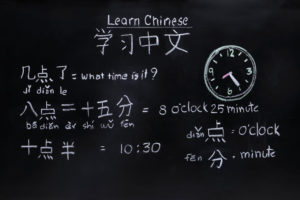 Mandarin is the most commonly spoken language in the world, with over 950 million native speakers. It is the official language of China and is widely understood throughout Asia. China's economy is the strongest in the world, and knowing Mandarin opens up a multitude of job opportunities in business, diplomacy, and the military. Mandarin is more difficult for English speakers to learn than more familiar Romance languages like French and Spanish, but its relative rarity as a second language in the west makes it a standout skill for those who do learn it.
German
With only about 100 million native speakers, German is less widely spoken than the other languages on this list, but it is commonly used in business. Germany boasts one of the most powerful economies in Europe, and it is a major trade partner for the US and UK. Germany is also one of the easiest countries for Americans to obtain a work visa in. Known as a language of science and diplomacy, German is often considered a step above Romance languages in difficulty to learn but is still fairly easy. Fewer people choose to learn German than French or Spanish, which improves potential career payoffs for those fluent in German.
Arabic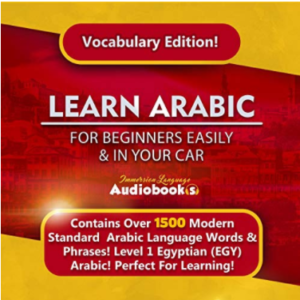 With over 200 million native speakers ranging from southwest Asia to northern Africa, Arabic is the fourth most spoken language in the world. Arabic is important to know for those seeking employment in the fields of energy, diplomacy, or international relations. The language can also be useful in journalism. Because Arabic is difficult to learn and few native English speakers seek it out, demand for western Arabic speakers is far greater than supply, making Arabic a valuable asset on a resume. Click here for some top selling Arabic language learning books.
Portuguese
Brazil's economy is the strongest in South America and the seventh strongest in the world, making Brazilian Portuguese essential to know for those wanting to do business in the area. Portuguese is widely spoken worldwide, with over 200 million native speakers throughout Portugal, Brazil, and some parts of Africa. Like Spanish, Portuguese is easy for native English speakers to learn, but is more attention-catching on a resume than Spanish because fewer people learn it.
Learning a second language gives you an instant edge in the job market. In fact, some employers – especially those outside the US – seek to hire only people who are bilingual. Knowing two or more languages opens up your job prospects and gives you a window on another culture. If you're considering learning a second language, any of these six will provide plenty of payoff for your efforts.
Click here for more information about language translation services.
About the Author
Anne is a freelance content writer who writes articles and blog posts for online publications. She has a bachelor's degree in classics and has worked as a news writer. Some of the topics that Anne writes about include health, productivity, self-development and higher education.