Google Reverse Image Search
Google Images has a feature which has been around since 2011, but is relatively unknown to many people. Reverse image search allows you to upload an image or a link to an image and find similar images and relevant information on the Internet. Unlike standard image search, where you enter a keyword and get a list of images, reverse image search allows you to search using images without inputting any text.
This feature was introduced in 2014 after Google purchased augmented reality application Word Lens. Google launched the feature currently known as Google Lens using this (and other) technology.
This will be a useful feature for tourists visiting foreign lands. But there are also uses for professional translators and people in the translation industry.
One of the reasons that the reverse image search feature is less known than image search  that it is less useful than image search. But it does have some useful purposes such as:
Find out where to buy a product by taking a picture of it with your phone; the reverse image search will usually provide links to websites that sell the product.
Find details about a product by selecting the Text option. This will return a list of websites with relevant information.
Find details about people online by doing a reverse image search of their photo.
Identify locations (e.g. tourist destinations) by searching a photo.
Translate signs, menus and product labels.
Google reverse image search works on PCs and on mobile devices, although the availability and method of use varies from device to device. It appears to work more efficiently on your PC but it may be much more useful on a mobile device as you can quickly take a photo and find information in seconds.
Using Google Reverse Image Search on your Phone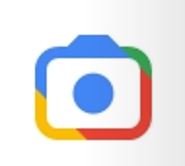 Download the Google app from the online store and install it (the app is free). Open the Google app and click the camera icon.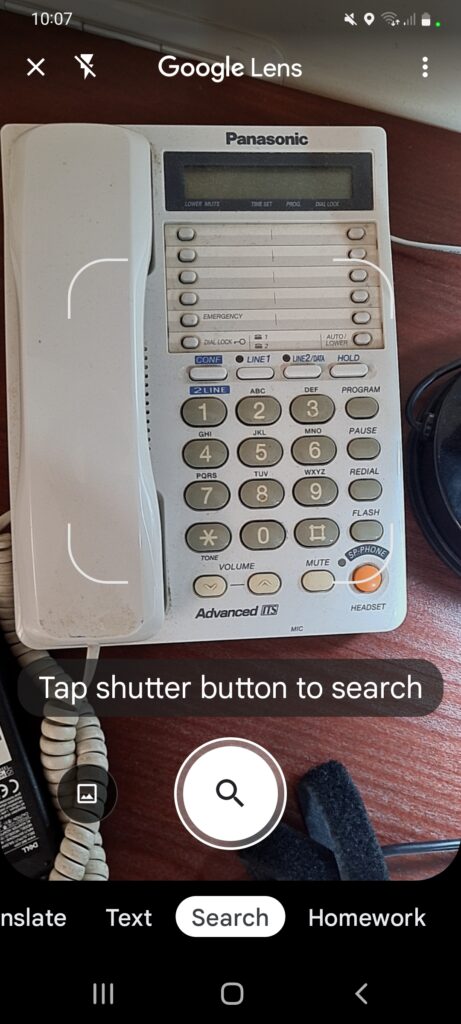 Take a photo of the image you want to search. After the photo is captured, click Search to display a list of relevant websites with information. Click Translate and select the language pair to translate any texts in the image. This works well with signs and menus.
Using Google Reverse Image Search on your PC
From a PC, access Google Images and click the camera icon.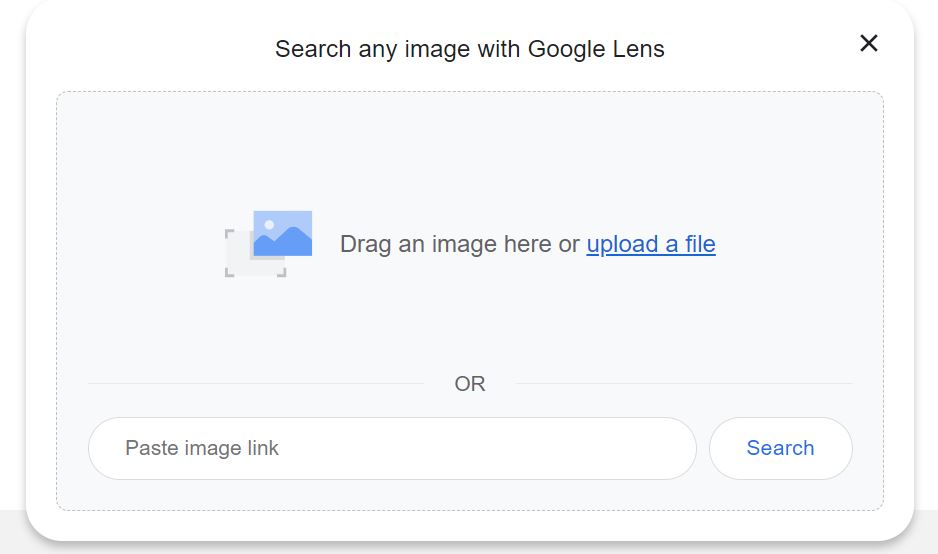 Upload the image you want to search or enter a link to the image. The options are the same as in the Google phone app.
Using reverse image search for image translation
Translators and companies that sell technical translation services may find that Google Lens is a good option for translation of technical drawings. Let's say you find on the Internet a drawing that has text in a foreign language. Google Lens makes it easy to translate the drawing.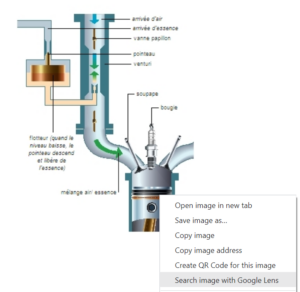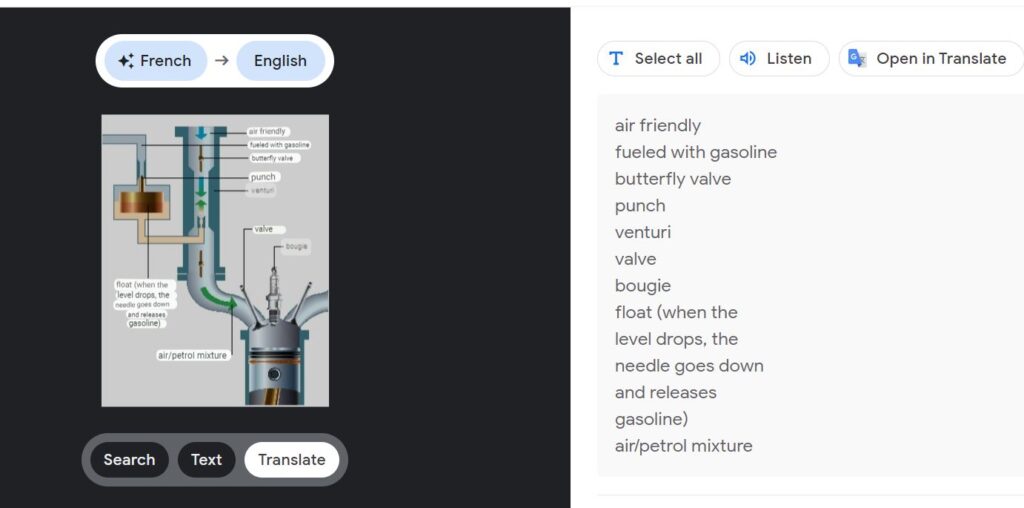 Google displays the image with the translated captions or callouts rendered in the selected language. It also provides translations of the texts in a separate list. You can copy the translated image and insert it into a manual or other publication. If you have the image in editable format and have the resources to edit the image, you can use the translations provided by Google or edit them after review.
You can use this option for all technical drawings, even for those not found on the Internet. For example, you can copy a technical drawing from a PDF file, save it on your PC and then input it into Google Lens.
Yandex Reverse Image Search
Yandex also has a reverse image search option. In one way it works better than Google for technical image translation. Google translates the texts embedded in the drawings with a slightly colored background. Yandex displays the translated texts in a clearer fashion. However, the translation quality found in Yandex is lower than that of Google and it tends to keep some text untranslated.