Google is by far the leading search engine used in the world today. Industry estimates give Google over 85% of the market share. In distant second place comes Bing, with about 7% of the market share. In a similar pattern, Google's popular machine translation program Google Translate is the leading online machine translation (MT) program. Microsoft or Bing Translator has a much lower online profile as can be seen from the following traffic estimates from Ahrefs.


This is not surprising. Since Google has such a dominant position in the search engine scene, it makes sense that most people will find Google's own machine translation when searching for free translation. Add to that the fact that Chrome owns almost 70% of the browser market, and Chrome has Google translation functionality built in.
But is Google Translate better than Microsoft Translator?
Google has more languages pairs than Microsoft and has tended to play a leadership position in MT. Microsoft has had to play catchup to Google. But the short answer to the question is: no.
Microsoft has established over many years a strong team of computational linguists, NLP (Natural Language Processing) scientists and software engineers that are developing MT and AI technology which is state-of-the-art. From a quality perspective, Microsoft is on par at least with the main competitors, Google and Facebook. Their translation software is very good. In terms of translation quality, Microsoft may be better than Google in certain language pairs and in certain subject areas. A savvy user of machine translation will work with both Google and Microsoft, and will learn to choose the best solution depending on the use case. Both Google and Microsoft provide an API for enterprise users and app developers.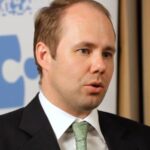 Some industry experts are of the opinion that Microsoft is better than Google. Here is a quote from Niko Papula, CEO of Finnish company Multilizer.
The better alternative is Microsoft/Bing translator at Bing Translator.

We have done research on the machine translation (MT) quality in English-Spanish and English-Portuguese (Machine Translation Quality Statistics). In these two languages Bing's quality is better than Google's. About the other languages, I can not say for sure. Based on this I recommend Bing Translator. By the way, it is also much cheaper than Google Translate if you use it via an API.
A Bit of History
As stated previously, Google has been the leader in machine translation and started first. Google offered machine translation since the early 2000's using software licensed from Systran. In 2006, Google Translate was launched based on an SMT (Statistical Machine Translation) engine developed in house. Microsoft Translator was launched a year later in 2007. Interestingly enough, Google has always kept ahead of Microsoft, with Microsoft launching comparable technology and adding languages after Google introduced it first.
In the Smartphone Space
In the smartphone translation application space, Google is also the leader. It is estimated that to date, the Google Translate mobile app was downloaded over 1 Billion times. And in 2014, Google acquired the augmented reality app Word Lens and integrated it into its translation app. Microsoft has an excellent mobile translation app, but it lacks the name recognition of Google and as a result is downloaded much less frequently than Google's.
Microsoft Translator Bundled into MS Software
Just as Google bundles Google Translate into Chrome, Microsoft bundles its own translation software into the MS Edge browser, MS Office applications and Skype. Having access to free translation from within MS Word or MS Excel is awesome and can be very useful. You can use free Microsoft translation from within Office apps to translate selected text segments or the entire document.
What is the future of Microsoft translation?
Microsoft's machine translation will continue to be an excellent option for all users: online as well as enterprise. It will also be a good alternative to Google's MT. Microsoft will continue to develop new AI-based technology which will improve translation quality. Microsoft will also develop new business solutions for real time translation in voice calls, video conferences, chats and messages. Microsoft is the world's largest software company and they have the resources to become a world leader in AI-driven machine translation systems.