by Rachel Perez 
There are many paths to take when learning another language. From apps to tutors to simply watching foreign films, everyone learns differently. What's important is to find a way that works for you.
Learning another language has several benefits. For instance, there are over 400 million Spanish speakers across the world. Think of the social and cultural connections available simply by learning another language.
For some, however, learning a new topic doesn't come easily. Turning lessons into games is thus an excellent way to make education more accessible.
With the above in mind, here are five fun language learning activities to help the learning process.
Interview a Friend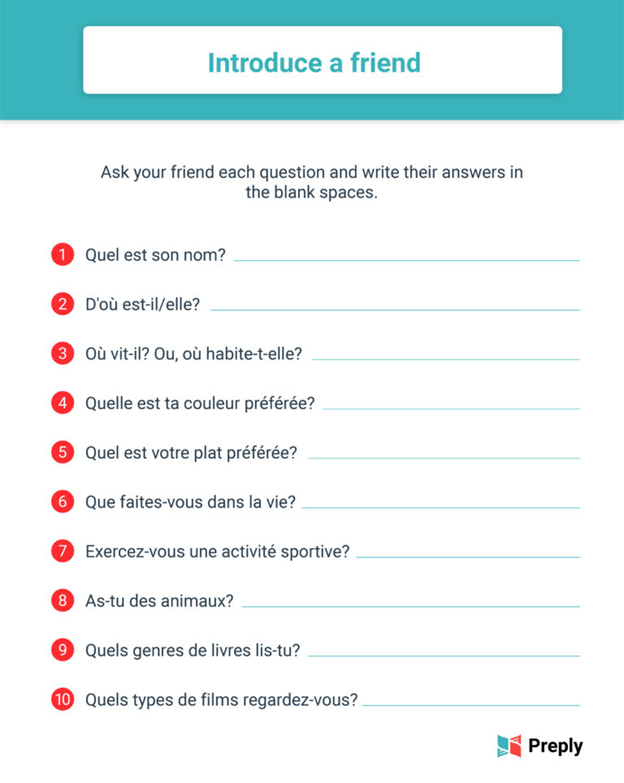 Practicing a new language with a friend is a great way to reinforce the lessons. Language learners of any age benefit from conversing with others. Even if your friend isn't a native speaker, simply practicing one's own pronunciation with them is a great tool.
To help, these printable sheets provide several common phrases in Spanish and English. These questions span a range of communication topics, including:
Do you have any animals?

What is your favorite color?

Where do you live?

What is your favorite film?
These questions help teach everyday words and phrases that serve as a basis of the language. Of course, with a friend to assist, you will help each other learn that much faster.
Keep a Journal
Journaling has several upsides. From mood tracking to creative writing, it's always wise to have a journal nearby.
When learning another language, keeping a journal becomes another impactful educational tool. Whenever you write in the journal, add a few sentences or lines in your target language. Write in different styles to hone all aspects of your language training. 
Add simple sentences and short poems. Create lists of items in your target language. Or, simply write casual, everyday updates highlighting your growing progress over the weeks and months. 
A journal makes a great tableau of your language progress. As well, once you've mastered your new language, you will have a lasting guidebook highlighting your journey. 
Turn on the Subtitles
If you love to watch TV or movies, use them to help you learn a new language. Find shows and movies in the language you want to study. Then, turn on the subtitles and follow along. Your brain will slowly make the connection between what you hear and what you see. Eventually, you'll learn entire phrases!
Subtitles provide plenty of language-learning benefits, such as:
Improving vocabularies through phonetic repetition.

Boosting reading and listening speeds.

Enhancing grammar in both English and the foreign language of your choice.
Reading and listening simultaneously have clear positive impacts on language learning. Combining education with a favorite hobby is a nifty way to learn another language.
Mad Libs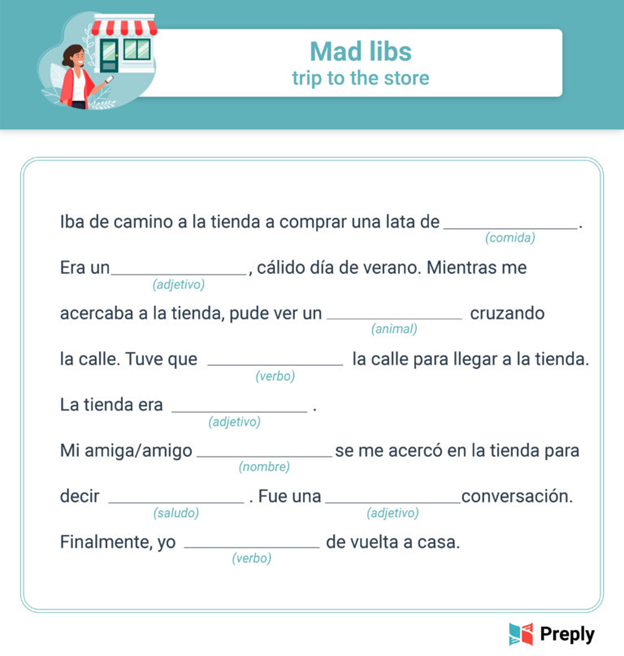 No matter your age, having fun while learning is essential. Mad Libs combines the best of fun and education in a hilarious word game.
Mad Libs is suitable for individuals or groups of people. Each game provides a story framework and blank suggestions. In the target language, people fill in the blanks with their own words, following the instructions listed by each blank. For example, one blank requires a verb, while another requires an adjective.
Each story is different every time, and while everyone has fun, they can learn the ins and outs of the parts of speech in both English and their new language.
Matching Cards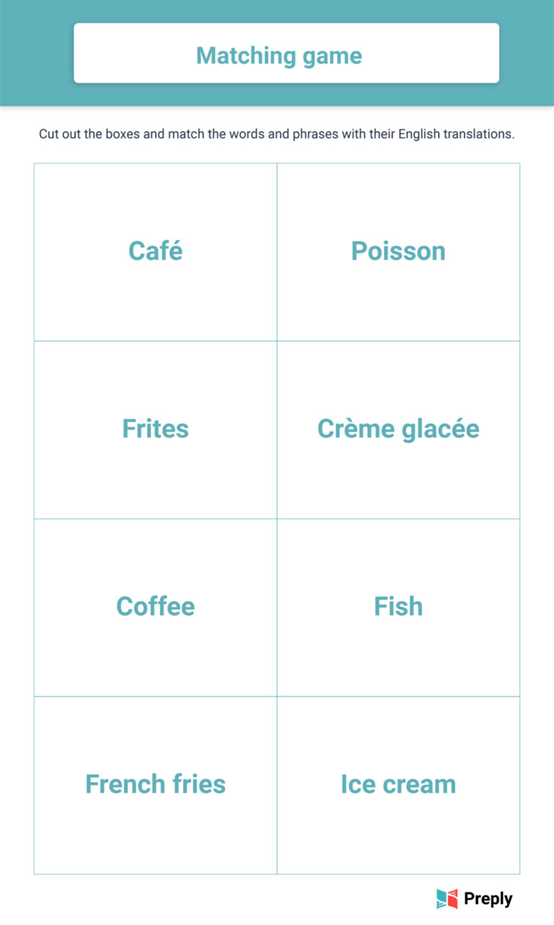 A classic childhood game, matching cards are fun and educational. Plus, they are simple to create or find online.
For instance, these printable sheets of matching cards feature common English, Spanish, and French words. Simply cut them out, and you've got a stack of quick-reference cards.
Or, you can turn them into a matching game by following these instructions:
Divide the cards into English cards and the foreign language.
Spread out the two groups of cards, face down.
Turn over one foreign language card, revealing the word.
If you're a beginning learner, sort through the English words to find the match.
If you're advanced, turn over an English card until you find a match.
This simple game is a great way to build vocabulary and memorize common words in your target language. As well, you can invite a friend for some friendly competition to help bolster your lessons.
Final Thoughts
If traditional language learning tools haven't worked for you in the past, give these activities a shot.
When learning a new language is fun, you're more likely to enjoy speaking it. Plus, retaining knowledge is easier when you're in a positive state of mind. And what better way to achieve that than with a fun game with family or friends?
About the Author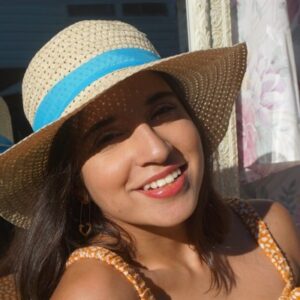 Rachel Perez Melian is an artist specialized in acting, screenwriting, design and directing. She graduated with a Bachelor of Fine Arts (Honors) in Drama and a double minor in Producing & Spanish from New York University's  Tisch School of the Arts. Rachel has also studied Spanish Cinema and Techniques of Translation for Spanish-language media at NYU Madrid.