When it comes to countries, bigger isn't always better. Although Europe's smallest countries are tiny enough to be overlooked, each of them has a fascinating history and many intriguing attractions to discover, from beautiful scenery to historic cities to excellent museums. Read on to learn more about Europe's seven smallest countries, the languages spoken in each and how to localize your products and websites for these countries.
Andorra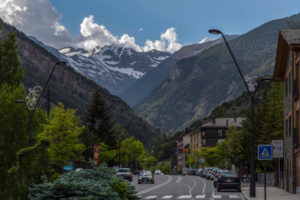 This ancient Catalan-speaking principality of 181 square miles is wedged in the Pyrenees Mountains between France and Spain. Andorra combines a picturesque location with excellent opportunities for skiing in the winter and hiking in the summer. Andorra's unique political status as a parliamentary co-principality gives it two heads of state, the president of France and the Spanish Bishop of Urgell, who share the title of Co-Prince. Although Andorra's population is just 77,000, millions of people visit the principality's ski resorts each year. Duty-free shopping is another popular pastime in Andorra.
Liechtenstein
Another mountain principality, Liechtenstein shares borders with Switzerland and Austria and has an area of only 62 square miles. However, this diminutive Alpine country packs a lot into a small package. For starters, there's gorgeous mountain scenery, the famous ski slopes at Malbun, peaceful valleys dotted with vineyards, and even a royal family whose castle overlooks the quaint capital city of Vaduz. Liechtenstein is one of the safest and most prosperous countries in the world, and it's one of the handful of nations with no army. Its population is 37,000. Liechtenstein's official language is German.
Luxembourg
Luxembourg is sometimes considered a hybrid of two of its larger neighbors, France and Germany. And, while Luxembourg's culture blends influences from both of these countries, the national motto, We want to remain what we are, points to Luxembourg's distinct identity. With a unique history that goes back more than 1,000 years, Luxembourg can seem like a place where the past lives on, as evidenced in its scenic rural villages and castles. But, it's also a forward-looking country, with a high standard of living and an innovative economy. Luxembourg City is one of the four official capitals of the European Union. The country's population of 613,000 inhabits an area of just under 1000 square miles. Luxembourg's population is highly multilingual and if your products are localized for use in Western Europe then chances are you are ready for business in Luxembourg as well.
Luxembourg is a resolutely multilingual environment: the majority of Luxembourgers speak four languages and the rate of foreign residents almost reaches 50% of the total population. The languages spoken vary according to the context. Within the field of administration, at least the three administrative languages – Luxembourgish, French and German – are used, while German is the dominant language in print media. At work, in the public sphere and as part of collective activities, however, it all depends on the context.
Malta
Many cultures have left their mark on this island nation in the middle of the Mediterranean, from prehistoric megalith builders to Greeks, Arabs, Crusaders and Italians. Filled with beautiful beaches, medieval walled towns, ancient ruins and stunning sea cliffs, Malta attracts a diverse range of travelers. Its arid, sunny climate makes it especially popular with northern European tourists seeking relief from chilly winters. Malta is small but crowded, with approximately 475,000 people packed into 122 square miles. Most people in Malta speak English, with the official language being Maltese.
Monaco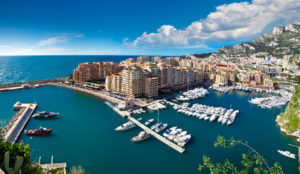 Home of a world-famous casino, the Monaco Grand Prix, the Grimaldi royal family, and countless millionaires, Monaco has a well-deserved reputation as a glamorous playground for the rich. And, while Monaco is one of the world's priciest countries, visitors can also find some affordable attractions there, including an excellent aquarium, botanical gardens and dramatic Mediterranean views. Monaco is one of the world's smallest independent countries, as well as one of the most crowded, as its 38,000 residents must squeeze into an area of only 0.78 square miles. The official language of Monaco is French.
San Marino
This tiny country of 24 square miles and 33,000 inhabitants might best be known for postage stamps. However, San Marino also claims to be the oldest sovereign state on the planet. Although it's completely surrounded by Italy, with which it shares important cultural and economic ties, San Marino has a long and distinguished history, and it boasts enough attractions to fill at least a few days. Some highlights include taking in the sweeping views from atop Mount Titano, perusing the quirky Museum of Curiosities, and watching the colorful changing of the guard in the Piazza della Liberta of San Marino's capital city, also known as San Marino. The official language of San Marino is Italian.
Vatican City
The world's smallest independent country, with an area of just 110 acres and 1,000 residents, Vatican City punches far above its weight in terms of prominence on the world stage. As the headquarters of the Roman Catholic Church and home of the Pope, the Vatican is an important pilgrimage destination. Art lovers from around the world visit the Vatican to see masterpieces such as Michelangelo's Sistine Chapel ceiling and works by other renowned masters that are housed in the Vatican's extensive museums. Vatican City is unique among nations in that it is the only country whose entire area has been designated a UNESCO World Heritage Site. The official language of Vatican City is Italian. Latin used to be the official language. This and other languages are used in this holy city.
Europe's seven smallest states are not populous by any means, but are rich in culture and are popular tourist destinations. Some companies may not want to overlook the business potential of these countries.