Scandinavia is a region in Northern Europe which is comprised of five countries: Denmark, Sweden, Norway, Iceland and Finland. The combined population of these countries is about 27 million. Which is far less than the populations of single Western European countries like Germany, France, Spain, Italy, Russia and the UK. Localizing for Scandinavia means translating into several languages for a relatively small buying public.
Add to this the fact that the cost of translating into the Nordic languages is much more expensive than other European and Asian languages. Expect to pay upwards of US$0.20 per word for professional translation services in any of the Scandinavian languages. This poses a challenge to companies that want to do business in Scandinavia.
Small but wealthy populations
When considering a business venture into the Scandinavian countries, the size of the population is not the only consideration. One should also consider the buying power and the industrial prowess of these countries. According to Wikipedia, all five Scandinavian countries rank in the top 20 countries according to GDP per capita. Which means that people in these countries have more money to spend than in more populous European and western countries.
Another point to consider: Scandinavian countries proportionately outperform most larger countries in industrial productivity. Some of the big names that come to mind: Volvo (Sweden), Maersk (Denmark), Carlsberg (Denmark), Nokia (Finland) and Ikea (Sweden). Companies that want to do business with these and other conglomerates may be required to localize to the local language.
Danish
Danish is one of the official languages of the European Union. It is spoken by nearly six million people in Denmark. It is also an official minority language in the German state of Schleswig-Holstein. In the South Schleswig area, Danish has been one of several official languages since 2015.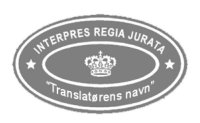 Danish translation is regulated by the government. The Danish Commerce and Companies Agency, a Danish government administration office,  grants the license of state-authorized translator.
Professional Danish translators are represented by the Danske Translatører organization (the Danish Authorized Translators and Interpreters, or DA for short). You can use the DA website to find professional Danish translators and interpreters. Danish translators are among the highest paid translators in the world. Consequently, English Danish translation services are one of the most expensive language pairs in the industry.
Swedish
Swedish is one of the official languages of the European Union. It is spoken by over 10 million people in Sweden.
In some ways, Swedish is more flexible than most other languages. The ability to put words together, especially nouns, creates a flexibility and word economy that is unparalleled in other languages. In Swedish you can build long-tail words composed of almost any number of words. According to the Guinness Book of Records, the longest word in the Swedish language is
nordvästersjökustartilleri-flygspaningssimulatoranläggningsmaterielunderhållsuppföljningssystemdiskussionsinläggs-förberedelsearbete
which means
northwestern sea coast artillery-flight reconnaissance simulator facility equipment maintenance follow-up system discussion post-preparation work" . 
Here is another example: the French term L'Association des syndicats des ouvriers de l'industrie métallurgique  (The Association of Trade Unions of Metallurgical Workers) has 10 words. The Swedish Swedish is one word Metallindustriarbetareförbundet.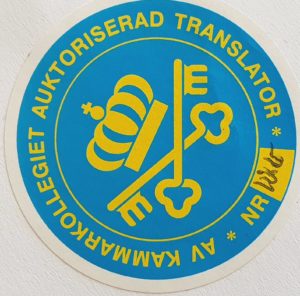 Swedish translation is regulated by the government. The Kammarkollegiet (Legal, Financial and Administrative Services Agency) is a government agency that grants the license of authorized translator.
Professional Swedish translators are represented by the The Swedish Association of Professional Translators, SFÖ. You can use the SFO website to search for professional Swedish translators and interpreters. You can search the Kammarkollegiet website to search for authorized Swedish translators.
Finnish
Finnish is one of the official languages of the European Union. It is spoken by about six million people in Finland (with a minority of speakers in Sweden). Finnish is also referred to as Suomi, which means Finland in Finnish.
Word order is not structured in Finnish, which means that you can have very individual opinions about how a sentence should be formulated. Once you have had your material translated into Finnish, don't be surprised if there are comments on the translation from other Finnish speakers. It does not have to mean that something is wrong at all, but is often about wanting to express yourself in different ways.
It is also good to remember that Finnish is structured differently from the other Nordic languages ​​and English, and that these structural differences become visible when texts are translated.
Norwegian
Norwegian is spoken by over 5 million people in Norway. Until the start of the 19th century, Danish was the official language in Norway, Today, there are two official variations of written Norwegian: Bokmål and Nynorsk.
Bokmål is used in writing by 85–90% in all parts of the country. Nynorsk is used by about 10–15% of the population, mostly in Western Norway and the outlying areas. Nynorsk is strong in literature, in the humanities, in the primary industries, and has a reasonably strong position in public administration, broadcast media and the press.
When localizing a website or software in Norwegian, Bokmål should be the preferred variation as the majority of the Norwegian population uses it. Owing to the similarities between Danish and Norwegian, and since Danish was once the official language in Norway, if budget is a concern than perhaps rely on your Danish website for your efforts in Norway.
Icelandic
Icelandic is spoken by only slightly over 300,000 people. For most companies, this is a small market which is intentionally overlooked. There are very few professional Icelandic translators-as a result, the price of Icelandic translation is very high. The Icelandic government established a Translation Centre of the Ministry for Foreign Affairs for international communication purposes. You can search for Icelandic translators here.