Machine Translation Post-editing (MTPE or PE) is an innovative way of correcting machine translation output. However, in spite of its simple definition, PE can still be unclear when attempted. But why?
The truth is, PE comes in different forms, which can only complicate things if you don't know where to start. Plus, there doesn't seem to be a general PE business model that companies can use.
But not to worry! In this article, we'll go in depth on everything that you need to know about machine translation post-editing. As you read this quick guide, you'll see that we aim to help customers and service providers set clear expectations, as we provide instructions for post-editors to follow.
What is Post-Editing?
Post-editing essentially improves translations produced by an MT system, or the raw output. Therefore, post-editors must take MT output and apply any fixes necessary, so that said output complies with predefined quality expectations. In other words, only make necessary changes, while avoiding preferential ones."
What are some recommended PE practices?
The good news is, the time it takes to post-edit something can be reduced to a certain extend. To reduce the level of PE required (regardless of language pair, direction, system type or domain), here are some recommendations to consider:
Tune your system appropriately (i.e. high-level dictionaries and linguistic coding for RBMT systems, or training with clean, high-quality, domain-specific data for data-driven or hybrid systems).

Make sure the source text is well-written with correct spelling and punctuation. If possible, tune the text for translation by MT by using short sentences with unambiguous text. Short sentences are preferred.

Train post-editors beforehand.

Examine raw MT output quality before negotiating throughput and price, while set reasonable expectations.

Define the final quality of the information to be post-edited, based on user type and levels of acceptance.

Post-editors must give structured feedback on common MT errors, so that there's room for improvement.
While all PE projects vary, it's still important to always define your expectations early. Simply choose the right approach for your project, and consider the main three: time, quality, and cost.
Light Post-Editing
With light post-editing (LPE), raw MT is only modified where absolutely necessary, so that the output is legible and accurately conveys source document meaning. The post-editor must spot errors that might hinder the document's purpose or even subvert it. However, try to do this with as few edits as possible, which is fast and cost-effective.
Full Post-Editing
With full post-editing (FPE), raw MT is thoroughly reviewed and modified to ensure that it's error-free. Where LPE mainly focuses on accuracy and legibility, FPE is there to focus on the following factors:
stylistic and tonal consistency within a document (as well as other appropriate documents)

no grammatical errors

appropriate cultural adjustments for target language (e.g. idiomatic expressions)
A document that's been modified with FPE must be able to convince readers that it was originally written in the target language. Although this approach is slower and more expensive than LPE, it still provides a high-quality output.
Be Project-Specific
It's important to focus on specifics when post-editing a project. Whether you use LPE or FPE is entirely up to you; simply pick and choose your post-editing priorities based on time, cost, and desired quality.
Another way to be specific is to selectively prioritize certain segments that have a higher business value than others. In this way, your time will be effectively spent on the areas that need the most attention.
Or, you can simply bypass PE completely. Though, this strategy may only work for certain projects (e.g.  internal documents where MT output is expected to be good, and the consequences of bad translation are negligible).
Doing It Better
As a post-editor, you must retain as much of the MT output as possible. That means that the smaller number of edits you make, the better. And, you must act quickly and decisively when you're post-editing. In this way, information can be correctly transmitted to the target before moving on to the next segment.
Quality assurance (QA) tools like Checkmate and MemoQ can help you achieve better quality in PE. As such, these tools will identify terminology errors (if you're working with a glossary), consistency issues, and problems with numbers, tags, and placeholders.
During PE, should you work with technical terminology, it's important to use a term base for your work. If you don't have access to a QA tool, then look up the most important terms beforehand and make sure they're all translated correctly, allowing you to fix on other types of errors.
Doing It Faster
"To make post-editing faster and more efficient, you must fix patterns, especially in engine training," says Jonathan Webb, a linguistic expert at Draft Beyond and Research Papers UK. "By doing so, recurring errors can be addressed in less time."
Here are some great ways to go about this:
Streamline PE through automation. Automation applies fixes through search, and replaces operations to correct errors.

Make the most of the tools that you have on hand. MemoQ is equipped with Predictive Typing, which predicts what you're typing and suggests how to complete a phrase or a word.

If you're a coder, or write codes and scripts, you can use a simple script to automate repetitive tasks (e.g. web searches, word order, etc.).
Online tools like Autohotkey can turn key combinations into shortcut commands, which can be used to do the following:
Run Google (and Google Images) searches

Look up terms in dictionaries

Change word orders, AND

Change word positions in a segment
Conclusion
As we saw in this document, post-editing is still in the early stages of becoming a must-have for computing and hardware. While PE is still working to define and improve itself, you may want to take note of the following, as you embark on your next PE project:
Aim for grammar, syntax, and semantics in your translation.

Have key terminology correctly translated.

Create a "Do Not Translate" list for any terms that you can't translate.

Never add or omit information by mistake.

Edit offensive, inappropriate, or culturally unacceptable content.

Use as much unedited (raw) MT output as possible.

Basic rules should apply to spelling, punctuation and hyphenation.

Have a correct format.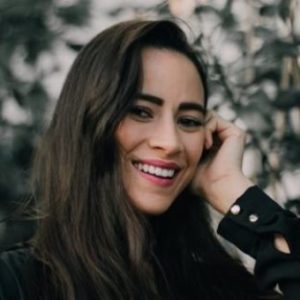 Ashley Halsey writes at Luckyassignments.com and Gumessays.com. As a professional writer, she has overseen many writing projects nationwide. In her spare time, she enjoys giving talks in business training courses, and spending time with her two children.