At GTS we often get projects that require fast translation of texts into multiple languages. These projects can range from translation of Information for Use (IFU) for medical devices, instructions and labels for pharmaceutical products, press releases and technical bulletins. These projects are particularly challenging. There is time pressure on the one hand, and on the other hand there is no room for compromise in the quality of translation. As a company that meets the stringent quality standard of ISO 17100: 2015 the challenge is even greater.
The work process in a multilingual project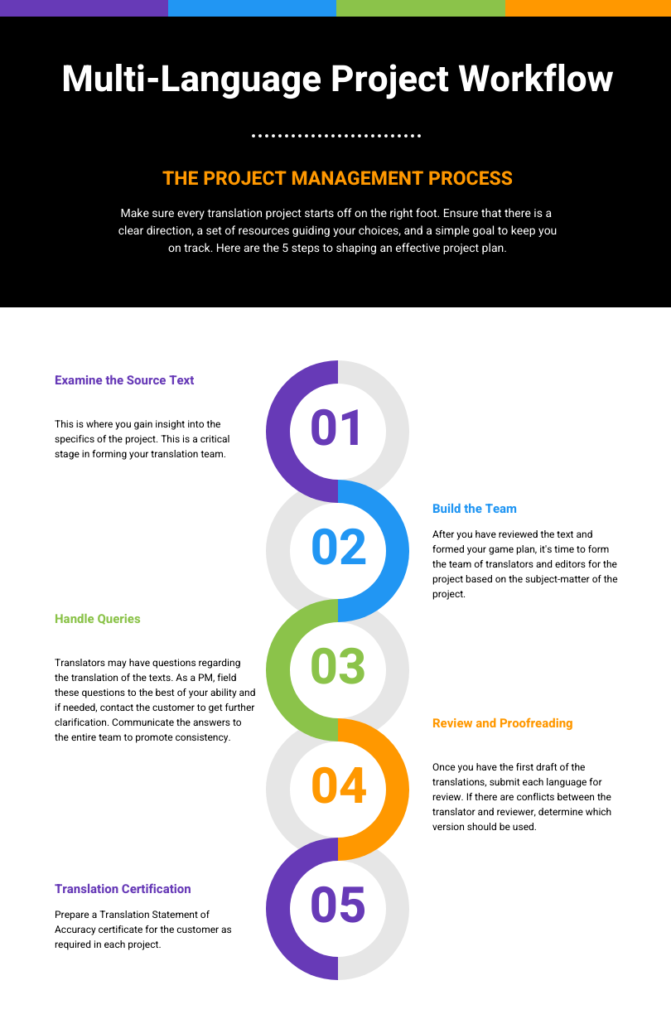 The following is the work process in a multilingual project:
Examine the source text. The project manager (or PM) receives the final text for translation. The PM must examine the text and consider whether he or she should provide special instructions to the translators. For example, how to handle acronyms? Do they have equivalents in the target languages? Are there any texts that should remain as-is without translating it? Are there any existing legacy translations or Translation Memories? For example, in medical devices there are labels and warning signs in the ISO 15223-1: 2016 standard. Most of these labels have official and approved translations and it is advisable to inform the translators about this. In medical journals there are in many cases references from scientific articles. This information is usually not translated. Each project needs to be dealt with on a case-by-case basis and the PM must prepare the translation assignments efficiently and provide identical instructions to a large number of translators. If in the course of the project it is discovered that there is a problem with the original text that requires a change, a situation may arise in which a correction must be made in dozens of languages. It is advisable to avoid this!
2. Selection of translators and editors. The PM must select the most appropriate staff for the translation and proofreading tasks. After reading the original text and studying the subject, a seasoned PM will know how to choose the most suitable people according to their background and experience. A professional translation company will typically maintain a database of thousands of translators in hundreds of countries. The database can be sorted according to the areas of expertise of each and every translator.
3. Handling queries. In a project that involves dozens of translators and editors, it is normal that substantial questions may arise related to the understanding of the original text. In many cases the authors of the original text can also make mistakes. An experienced PM will be able in many cases to solve the questions by him or herself. But in some cases, the PM must contact the customer for clarification. In such cases, it is necessary to pass on the clarifications or changes to all the translators in order to make sure that all the translations are consistent.
4. Proofreading. After receiving the draft translations, proofreading is done. In general, it is advisable to have the translations proofread by an editor who also translates in the relevant languages. In an ISO 17100: 2015 approved translation company (like GTS), this is not just a recommendation but a requirement – every translation must be proofread by another translator. After proofreading in all languages, the translation can be handed over to the client.
5. Translation certificate. The client often needs a certificate verifying the correctness of the translation. The PM must prepare a translation certificate signed by a qualified representative of the translation company.
Sample multi-language projects
Here are some multilingual projects carried out at GTS in 2021.
IFU Translation for Simplivia. GTS translated for Simplivia, previously a part of the Teva Group, an IFU in 26 languages ​​including Spanish, German, Italian, French, Russian, Slovak, Slovenian, Hindi, Hebrew, Portuguese, Polish, Hungarian, Czech, Dutch, Swedish, Danish, Latvian, Finnish, Maltese, Bulgarian and Greek.
Translation of brochures for the Global Liver Institute. The GLI is an international body that aims to eradicate liver disease. GTS translated for GLI a number of brochures into 15 languages ​​including Arabic, Chinese, Indian, Greek, Hebrew, Macedonian, Turkish and Croatian. This project included publication (DTP) of the brochures in Adobe InDesign. All brochures were provided to the customer as INDD files and as PDF files ready for distribution and printing.

Translation of Materials for Fertility Focus. GTS translated manuals and the user interface for the OvuSense Fertility and Ovulation Monitor into over 10 languages including Danish, Dutch, Finnish, French, German, Italian, Norwegian, European Portuguese, European Spanish and Swedish.
Translation of chewing gum labels for Tauriga Science. Tauriga manufactures CBD-infused chewing gum. GTS translated the labels for Tauriga gum in 15 languages.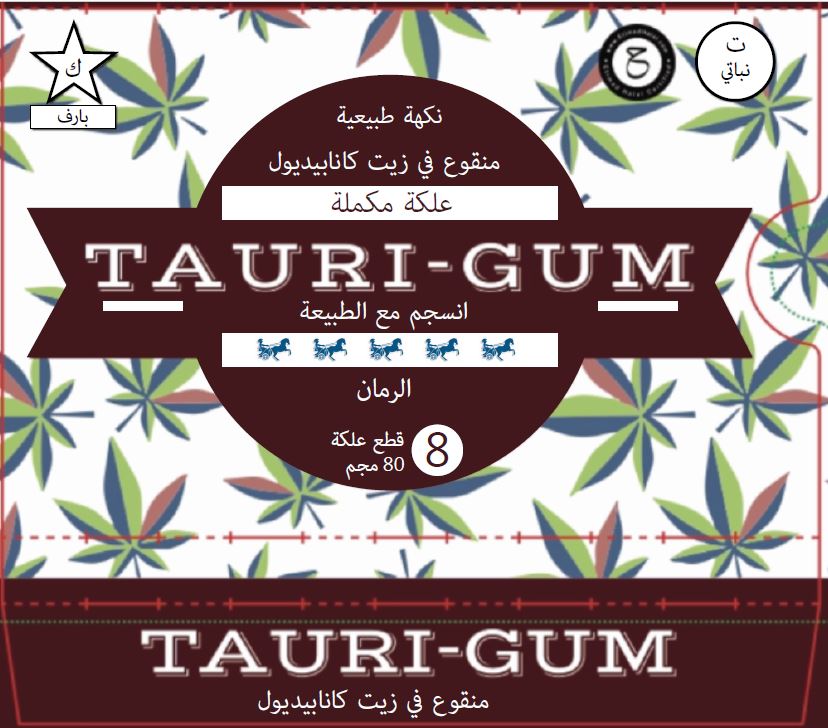 Related Reading