Long past are the days when AI was a story created by Science fiction books and movies. Technological advancements in the field have made Artificial Intelligence a practical and valuable resource for the industry. Today, every industrial sector is integrating machine learning in their operations to improve efficiency and productivity. The applications of AI are far and wide; it has outperformed humans in computing large amounts of data to identify meaningful information, it is vital in the research and discovery of new medicine, efficient inventory management, predictive analysis, and more.
Research suggests that AI will automate repetitive and mundane jobs in the coming decade. AI will take over jobs that don't require critical thinking and decision making, for example, proofreading, market research, bookkeeping, and administrative tasks. Notable technological companies such as Google and Microsoft are also working hard to automate natural languages so that AI can take over for translators and interpreters.
Despite the breakthroughs in voice search technology, AI is unable to match the human brain when it comes to translation and interpretation. This job is still very much occupied by humans. Why? Here are three reasons.
1. Language Is Subjective
Artificial intelligence is incorporated into tasks that are concerned with objective reality. The technology is based upon mathematical and physical logistics to facilitate different functions with extreme accuracy and efficiency. On the contrary, natural languages were invented by human beings to allow easy communication with each other. There are different branches to these languages, such as vocabulary, grammar, tone, etc. but they are constantly evolving to enable better communication.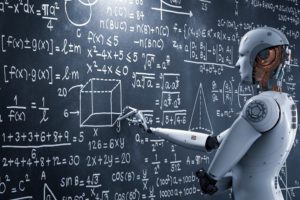 Natural languages are nuanced; every language is unique to a place and its culture, which enhances its complexity. Recognizing the fine distinctions between meaning, accent, and subjective meaning is a challenge that automatic translators are yet to overcome. AI is not smart enough to understand word inflictions, slang, the emotion behind words, and nuances in tone and style, etc. AI is methodical, and it inspects everything on strict rules of grammar, whereas natural languages are more fluid.
That's not the case with human translators. They're known to be well-versed and experienced in the languages, so they're able to accurately interpret the ins and outs of the language while also respecting its culture. A machine translator will go for word-to-word translation and look no further; meanwhile, a human translator pays attention to the accent and pronunciation of the words before translating. This positions human translators at a much higher expertise level than a machine translator since they're unable to detect the distinctions in languages.
2. Big Data Has A Hard Time Handling Jokes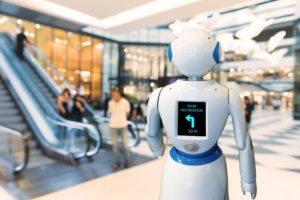 Translating humor to a different language is particularly challenging for humans, but it's next to impossible for AI technology-based translators and machines. Machine translators are dependent on massive sets of predetermined data that are programmed within their systems. On top of that, the data sets are obtained from official translations of government documentation and other religious passages, which leaves little room for exposure to humor, wordplay, and other casual references. This means that the machine will display a translation that could have a high volume of errors without confessing its mistakes. Naturally, the users might not detect these mistakes either and take those results as accurate text.
3.  There Is A Limit to Bot Translations
Nowadays, automatic speech recognition (ASR) is all the rage with the invention of Siri, Alexa, and other smart technologies. They're considerably pretty skilled at interpreting live speech, but even these inventions are limited to a constricted set of rules and conditions. This is why ASR programs result in a high error rate during live video conferences as they're unable to grasp the context and references in the speech and often result in misinterpretation.
A hilarious incident ensued when a tourist facilitation company used AI to translate information about regional attractions from local language to English. Instead of writing that the town is known for Shireen band FTP cable factory, the AI translated Shireen Band as 'Sweet Closed' thinking of the Arabic word Shireen which means sweet and the Urdu word band which means closed.
Natural languages are updated continuously, and while human translators recognize the evolution of language, AI does not. Machine translators would require consistent upgrades to learn those new phrases, references, etc. so they can eventually find a suitable translation. Even then, it would be a hard job because AI can't recognize the 'humanness' in natural language.
When a text is written, it consists of a writing style, tone, and a personality that differentiates it from other texts or documents. It can have different elements to it depending on the mood and context behind the passage, whether it's argumentative, poetic, or persuasive. But during translation, the machine is incapable of detecting these elements.  In such cases, only a professional human translator can depict the accurate meaning of the document and deliver anticipated results that don't lose the structure and tone of the original text.
The issue behind machine learning and translation is that they can't evolve at the same pace as natural language, which makes them incapable of keeping up with the changes and concepts of the language. Human translators are flexible; they are capable of understanding human subjectivness and the sentiment behind a text and translate it accurately.
Wrapping Up
Today, AI and machine learning are the rage; sophistication in programming and machine learning algorithms have enabled us to design systems that outperform humans in many avenues. AI is being used to reduce the chance of error in complex industries such as space exploration and medicine. It is also being used to achieve better results and drive increased productivity in everyday industries like business, education, and agriculture.
However, while AI's contributions are impressive, it is safe to conclude that it cannot replace humans when it comes to subjective fields like translation and interpretation. AI can perform simple translations and understand basic concepts within a predefined data set, but it will be ages before it gets even close to perfection.
About the Author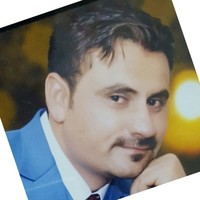 Nouman provides ghostwriting and copywriting services. His educational background in the technical field and business studies helps him in tackling topics ranging from career and business productivity to web development and digital marketing. He occasionally writes articles for Shireen Inc. You can find him on Linkedin here.