Like online porn, dating websites were one of earliest drivers of the Internet. Even before social networks were introduced, people were using the net to find their soulmate. And like mail order brides, many of the dating websites are international. Translation technology has been a major factor in the growing popularity of international dating websites, with built-in chat translation in many languages which serve as a virtual interpreter for amorous interaction.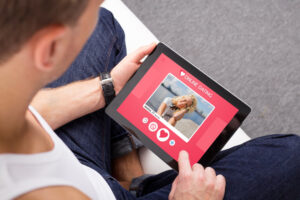 Many international dating sites use custom engineered, AI-powered machine translation (MT) servers to translate text and video chats in real time. Sales of MT software is one of the fastest growing market segments in the translation industry. In 2021, the global machine translation market size is valued at over USD 1.0 billion.
Below you will find a list of international dating sites as well as what they can do for you. That's the good stuff. But before we get to the good stuff on international dating, let's first take a look at some potential pitfalls so you know what to avoid. Don't worry, this will be easy information to apply. In fact, most international dating websites now take measures to ensure that you're safe. It's imperative for these sites to do this because it keeps them in business.
Potential Pitfalls Of International Dating
This subtitle might be a bit misleading to some people because the word 'Pitfall' can seem scary. However, notice the word 'Potential.' Think of it as approaching an actual pitfall but you stop 30 yards from the edge because you know there is danger. As long as you read this section–you're already in the process of accomplishing this minor feat–you will stop 30 yards from the edge. After that, you will walk around the pitfall and might find international dating service paradise.
Let's begin here with a general thought: People aren't always what they seem. In other words, if you meet someone online, they may not be the same person in person. Once you determine that you like this person, it's important that you see them as fast as possible. Otherwise, you could be wasting precious moments of your life. This could be weeks, months, or even years. This has happened to many people. Don't let it happen to you. Find out if this person is for you by seeing them in real life as quickly as possible.
When you meet them, be sure it's done in a public location. It doesn't matter if you're traveling to their country or they're visiting yours. Also, the visiting party should always stay in a hotel. The last thing you want is to be stuck in an awkward, or even dangerous, situation where you're trapped in someone's home. Not fun!
If you're the one visiting another country, be sure to have a backup plan. If the meeting doesn't work out, have a sightseeing plan. Some people in these online dating situations fly to another country and then fly home dejected if it doesn't work out. Don't do that. In fact, you have a rare lifetime opportunity to explore another country and its culture–use it!
Another common potential pitfall with foreign dating is beautiful Eastern women attempting to get money from Western men. First of all, these are usually pictures from a modeling agency. The person talking to the Western man is sometimes another man that has experience with this kind of scam. The catfisher will eventually ask for money, for instance because their  brother is sick in the hospital, but they may not even have a brother.
Don't fret. If you see an international dating website below, that means it's a legit site. These sites takes measures to prevent fake profiles and any other type of unscrupulous behavior. If you meet someone on an international dating website listed below, it's the real deal. Of course, this doesn't guarantee you will be a match with whoever you find, but at least you know it's not some scammer sitting in his polka-dot boxer shorts eating a donut while chatting with you and trying to get your money.
Now that we have that out of the way, let's get to those international dating sites. From this list, you should be able to determine the best international dating website for you. You might also notice that some of these are free international dating sites, which is likely a relief for many people in this economic environment.
Zoosk
Zoosk has 40 million singles on its site. More than 3 million messages are sent per day in 25 different languages. The site also spans across 80 countries. Can you find international love on Zoosk? Yes. But the site isn't geared toward that, so it's going to take a little extra effort. This is a good option to consider if you like to deal with big names because it makes you feel safe. Otherwise, it's not the best option for international dating.
Match
Match is known for facilitating the most relationships out of any dating site in the world. It operates in 50 countries and in 12 different languages. There are more than 30 million members and 13.5 million visitors per month. You can browse by age, appearance, interests, values, lifestyles, and more. You can browse for free, but you need a paid membership to send private messages. This is a similar situation to Zoosk.
You didn't see that one comin', did ya?? That's quite a shift from Zoosk and Match. As the name pretty much implies, this site is for Western men seeking beautiful Ukrainian women. Some of them might also be from Russia, but a wild guess says you won't discriminate.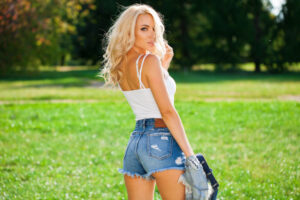 These women want a long-term relationship and are willing to move to Western Europe or the United States. All you have to do to get in the game is create a profile. From there, you can email chat, video chat, and/or audio chat. The site offers 24/7 support if you ever have a problem.
Dream Singles
Dream Singles is unique for two reasons. One, it's the longest standing international dating site in the world. Two, the female-to-male ratio on the site is 7:1. Imagine walking into a room and you're the only man and there are seven women. How do you like your chances? You know the answer. To participate, simply enter your first name, gender, age, password, and email address. You will be on your way to communicating with gorgeous Slavic women.
Generation Love makes the list because international connections on this site have led to marriage on more than any other international dating site. This site primarily connects American men with Russian women, and translation services are offered. You can browse by location, age, gender, and appearance. While browsing by location is an option, you might want to choose a different filter. It likely doesn't matter what area of Russia they reside in. Are you really going to hold it against a beautiful Russian woman because she's from Nyurba instead of Moscow? Not likely.
eharmony
You might not have expected eharmony to make this list, but it does for a few reasons. One, it's a good dating site if you're seeking a long-term relationship. Two, you fill out an in-depth personality test and then the matching is done for you. Three, the site is responsible for 2% of U.S. marriages, which is an incredible statistic. Four, it's a different kind of international dating site because the international focus is on Canada, the United Kingdom, and Australia opposed to Ukraine and Russia. Also, we can throw in one more important tidbit.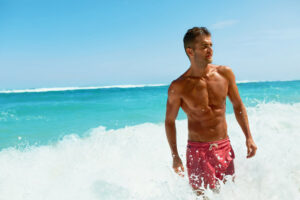 According to eharmony, someone falls in love on their site every 14 minutes. While that's impressive, it would be difficult for them to prove. But we'll roll with it anyway.
Want to browse Slavic women's profiles for free? Without a credit card or social media account to sign-up? You can literally do that right now. Well, after you're done reading this article. This free feature at Western Men is a big reason the site has been around for two decades. That said, don't get too excited. If you want to actually communicate with one of those women, you must pay! Okay, you don't have to pay much, but you must upgrade to a real account, which means real money.
Other Ideas
Other international dating sites you might want to consider include Foreign Girlfriend, eLoveDates, DatesAbroad, and International Single Girls. Now you have a comprehensive list to find love–or, well, something else.
See also: