Although Canada is the world's second-largest country by area, it has a relatively small population of only thirty-six million residents and only a handful of cities with a total population of more than one million people.  Canada's largest cities are mostly spread across the country's southern border, from Vancouver on the Pacific Coast to Montreal in the French-speaking province of Quebec.  For foreigners considering a move to one of Canada's major metropolitan areas, it is important to weigh the pros and cons of life in each of Canada's biggest cities before accepting a job or purchasing property in Canada.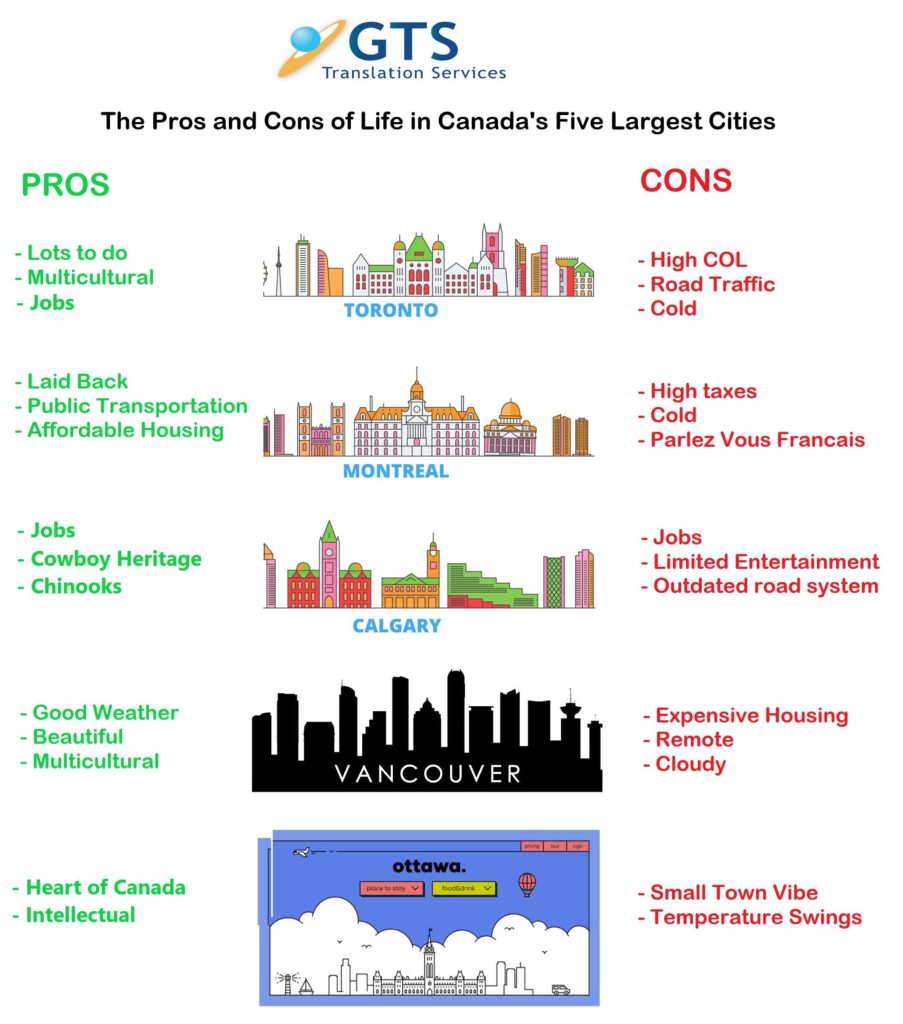 Toronto – Population 6,000,000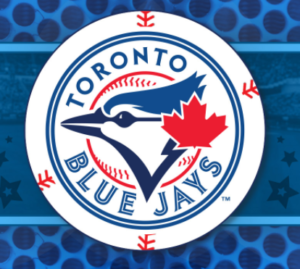 Toronto is the largest city in Canada.  It is located on the north shore of Lake Ontario, about ninety minutes by car from the nearest US border crossing at the world-famous Niagara Falls.
Pros of Living in Toronto
As Canada's biggest metropolis, Toronto has an exciting arts, entertainment, and culture scene.  You'll never run out of things to do in Toronto.
Toronto was once named the most diverse city in the world.  Toronto's citizens represent more than 200 different nationalities, so you'll be able to make friends with people who speak your language and find shops and services similar to those from your home country.
Toronto has many job opportunities.  As the financial and business capital (but not the political capital) of Canada, many large companies have their headquarters in Toronto.
Cons of Living in Toronto
Housing in Toronto can be awfully expensive.  The average home sells for more than $800,000, and detached houses rarely sell for less than one million dollars.
Commuting to work in Toronto can be very frustrating.  On average, Torontonians spend more than ninety minutes commuting to and from work every day.
Toronto experiences cold winters, with average temperatures around -5°C and lows dropping all the way to -20°C.
Montreal – Population 4,000,000
Montreal is the largest city in the French-speaking province of Quebec.  Its city center is located on the Island of Montreal in the Saint Lawrence River, where an original French settlement was first founded in 1639.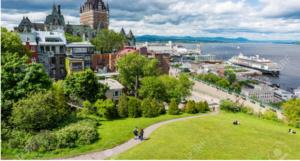 Pros of Living in Montreal
Montreal has a distinctly European attitude, emphasizing a healthy work-life balance, affordable entertainment options and strong ties between friends and family.
Montreal has an efficient and inexpensive public transportation system.  You can easily move around the city without needing your own car.
Housing is much more affordable in Montreal than in many other Canadian cities.  The average house price in the city is only $350,000.
Cons of Living in Montreal
As a bilingual city, Montreal operates in a mix of French and English.  If you're not comfortable speaking both languages, you may experience occasional inconveniences.
Taxes are higher in Montreal than in some other Canadian cities.  For example, general sales tax is 14.975 percent on goods and services, compared to 5 percent in Calgary and Edmonton.
Montreal experiences harsh winters, with temperatures rarely rising above zero degrees Celsius and frequent snowstorms.
Vancouver – Population 2,500,000
Vancouver is the largest city in British Columbia, on Canada's west coast.  If you've seen Hollywood blockbusters like 50 Shades of Grey, Fantastic Four or Godzilla, then you've already seen Vancouver standing in for locales around the world!
Pros of Living in Vancouver
Vancouver has the most pleasant climate of Canada's largest cities.  It rarely snows and the temperature almost never drops below zero.
Vancouver is an outdoor adventurer's paradise, where it's possible to ski in the morning and then stroll along the beach in the afternoon.
With 20 percent of its population hailing from China and a further 12 percent coming from South Asia, Vancouver is culturally diverse and welcoming to new immigrants.
Cons of Living in Vancouver
Housing in Vancouver is very expensive.  The average price for a detached home is more than $1.5 million, and even condominiums have an average selling price of $650,000.
Vancouver isn't close to any other major Canadian cities (the nearest big city, Victoria, can be reached via a 90-minute ferry trip).  If you want to explore more of Canada, prepare for a long drive or costly plane tickets.
Although Vancouver is warm, it can also be grey and rainy.  If cloudy skies get you down, consider a move to Calgary instead.
Calgary – Population 1,400,000
Calgary is located in southern Alberta, in Canada's "Wild West."  Recently, Calgary surpassed Ottawa-Gatineau to become Canada's fourth-largest city.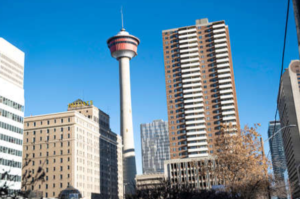 Pros of Living in Calgary
Many oil and gas companies have their Canadian headquarters in Calgary, which has created a thriving economy and ample job opportunities.
Every summer, Calgary embraces its cowboy heritage with a 10-day festival called The Calgary Stampede.  Highlights include stagecoach races, country music concerts and free pancake breakfasts in the city center.
Calgary experiences a unique weather phenomenon known as chinooks.  These blow warm air from the Pacific Ocean over the Rocky Mountains and into the city, frequently pushing mid-winter temperatures as high as 15°C.
Cons of Living in Calgary
Calgary's heavy focus on the oil and gas industry results in economic fluctuations.  Look to other cities if career stability is important to you.
With nothing stopping its outwards expansion, many of Calgary's newer neighborhoods are far from the arts, entertainment, and culture in the city center.
The road system in Calgary was designed long ago and is not sufficient for the city's large population.  Expect to be slowed down by frequent construction, lane closures, and weather-related traffic accidents.
Ottawa-Gatineau – Population 1,300,000
The only city on this list that is split between two different provinces and two different languages, Ottawa-Gatineau is also known as Canada's National Capital Region.  It consists of Ottawa, Ontario, on the south side of the Ottawa River, and Gatineau, Quebec, on the river's north shore.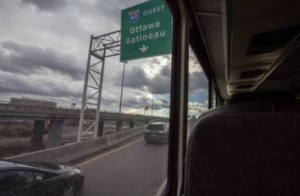 Pros of Living in Ottawa-Gatineau
Living in Ottawa-Gatineau means living in the capital city of Canada.  It doesn't get any more Canadian than that!
Much of the city's population works in politics, governance, and international affairs, so you'll always be able to find someone to engage in deep conversation with over a cup of coffee (or café… Ottawa-Gatineau is a truly bilingual city!).
Ottawa has excellent access to nature, including riverfront bicycle paths, urban parks and lots of nearby lakes.
Cons of Living in Ottawa-Gatineau
Ottawa-Gatineau can feel like a small town, which means it can't compete with Vancouver or Toronto for entertainment, dining or nightlife.
As the metropolitan region is spread across a provincial boundary, there are differences in the quality of services and cost of living depending which side of the river you call home.  In general, life on the Ottawa side is more expensive, but offers a higher quality of health care, education and infrastructure.
Temperatures in Ottawa-Gatineau fluctuate between extremes, with freezing cold winters and sticky, humid summers.
No matter where you choose to settle in Canada, you are sure to find a welcoming new home.  Don't be afraid to reach out to your new neighbors for local advice, and try getting involved in your local community, so that you can experience true Canadian culture. Contact GTS if you need help with translation of immigration documents for Canada or French Canadian translation services.
About the Author

Anna is an experienced writer who is comfortable working across genres and formats. She holds a Master of Arts degree from a Canadian university, as well as two undergraduate degrees in English and English Education. Anna has worked in education for over ten years. She taught English to multinational corporations overseas and worked at a private international school before joining a major Canadian public school board, where she currently works as a department head.